Making the latest technology developments work for your fleet
By Aaron Huff
McLeod Software capitalizing on transport trends
Amid all the uncertainty in the economy and in national politics, Tom McLeod said that at least one thing is certain: The best-run companies today will continue to be the best in the marketplace. "It all comes down to the choices they are making," said McLeod, president and chief executive officer of McLeod Software, speaking during the opening session of his company's user conference held last month in Birmingham, Ala.
For many transportation companies, the best choice they have made in recent years was to diversify their services. "This is an opportunity and a challenge," McLeod said. "If you are prepared, you can take advantage of these opportunities. Resistance to change is going to keep your competitors stuck where they are."
*Business decisions: The best-run companies make the choices they need to succeed.
*Evolving market: McLeod Software has responded to burgeoning transportation trends.
*Growing trend: More shippers want to outsource their transportation management functions.
McLeod pointed to a number of strategic choices his own company has made in response to burgeoning transportation trends – choices that have led to record growth during the past year. The biggest trend has been the number of shippers looking to outsource their transportation management functions. McLeod Software seized an opportunity in April 2009 to acquire a software system for managing freight bids, load tendering and other steps in the overall capacity procurement process.
"The way we choose to make investments will determine our progress and where we end up," McLeod said. "We are setting out to supply transportation companies involved in the movement of freight in North America with all the tools they need to be the premier provider of services they need to respond to the demands customers are placing on them."
At the user conference, McLeod Software announced the availability of its latest versions of its LoadMaster and Powerbroker enterprise software systems for asset and nonasset transportation companies.
Driver Feasibility is a new decision support system that is included in LoadMaster version 11.1. Accessible within the load planning screen, the feature gives users such as customer service managers an instant "sanity check" of a chosen driver-load combination based on the driver's current hours-of-service, location, load status and future availability.
"If you are prepared, you can take advantage of these opportunities." – Tom McLeod, president and CEO, McLeod Software
"The idea is to allow customer service people to take a driver and anticipate if they are able to take an assignment based on a number of factors," says Robert Brothers, director of product development.
"The system walks you through the logic," McLeod adds, by showing users the "danger zones" in a driver's schedule on a graphical timeline.
McLeod also announced new mobile apps for fleet managers. The company introduced its first mobile apps for LoadMaster and PowerBroker two years ago. The basic functionality of the first versions has been expanded with new features such as mobile dispatch messaging and real-time exception alerts for fleet managers.
In the first quarter of 2013, McLeod Software plans to release a visual workflow product to allow users to define custom workflows in their system, allowing users to produce new workflows without having to pay for custom programming. "It is a very powerful product that we believe will be a game-changer for the way you run operations," McLeod said.
The company also is building new scorecard functionality into its business intelligence framework. Business owners and managers can marry their strategic planning with day-to-day execution by choosing what metrics to monitor and then comparing planned versus actual performance over time.
Another soon-to-be released product is a customer relationship management system that will have seamless integration to LoadMaster and PowerBroker to move customers through the sales cycle with all financial, load activity and other information accessible in one place. "Companies who are experiencing the most growth are those with a well-trained experienced sales force," McLeod said.
McLeod Software also is developing computer telephony integration that will trigger a popup screen of information for all incoming calls. Users will see who is calling and be given a prequeried set of information that the caller is likely to request, allowing users to "take out some of the reaction mode," Brothers says. When a customer calls, users quickly could access orders, quotes and billing history; and when a driver calls, the system prequeries current dispatch and location information.
At the user conference, PeopleNet and Qualcomm announced integrations with McLeod Software products. PeopleNet's integration with McLeod LoadMaster inserts optimized fuel stops in the driver's route plan, which is delivered directly to the in-cab navigation applications – ALK CoPilot Truck and Maptuit NaviGo – that currently run on the PeopleNet platform.
Qualcomm's In-Cab Navigation application offerings now are integrated with McLeod LoadMaster, offering automatic stop-by-stop routing through the In-Cab Navigation applications and removing a driver's need to enter addresses manually. Qualcomm also announced enhancements to McLeod's LoadMaster LTL enterprise dispatch and operations system to improve driver workflow.

Aaron Huff is Senior Editor of Commercial Carrier Journal. E-mail [email protected] or call (801) 754-4296.
Trimble acquires TMW for $335M
Company bought PeopleNet last year
Trimble last month entered into a definitive agreement to acquire privately-held TMW Systems Inc., a provider of enterprise software to transportation and logistics companies, for $335 million. The announcement came one year after Trimble acquired PeopleNet, a provider of onboard computing and mobile communications. Following the acquisition,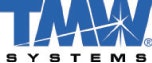 PeopleNet founder and chief executive officer Ron Konezny became general manager of Trimble's worldwide Transportation and Logistics Division.
As with PeopleNet, TMW will continue to operate as an independent entity in Trimble's T&L division. "Being part of the same team will give mutual customers tighter integration, more efficiency and more powerful data and analytics," Konezny said.
TMW said discussions for the deal began in late spring and that it had a number of parties interested in buying the company from its private equity ownership, but Trimble looked to be the best fit. TMW's enterprise software already integrates with Trimble's T&L solutions, which include PeopleNet's platform and GeoTrac, a platform used in the oil and gas distribution industry.
With the acquisition of TMW, Trimble's T&L division jointly will serve more than 3,000 fleets around the world. "TMW, PeopleNet and Trimble share a powerful cultural alignment," Konezny said. "We want to do what the customer can get the most value out of. TMW has shown that time and again – ultimately what they do is to improve customers' businesses."
Trimble's global presence will provide a strong channel for extending TMW's reach and scope beyond North America, said David Wangler, TMW's president and chief executive officer. In the meantime, Wangler said, the acquisition will not result in any changes for customers.
"All offices remain open, and the management team stays onboard," he said. "We hold ourselves to a high standard for growth, and we expect Trimble to do the same. We look forward to becoming a part of Trimble and providing our customers a comprehensive and integrated end-to-end solution for transportation management."
Technology in Focus: Maintenance Software
Closed-loop maintenance
Getting information electronically helps speed repairs
By Aaron Huff
When vehicle repairs are delayed or missed altogether, drivers, dispatchers and shop supervisors inevitably start pointing fingers.
A driver might claim that when his "check engine" light came on or when he found an oil leak, he reported it promptly on his daily driver vehicle inspection report. A dispatcher could say he passed the DVIR paperwork to maintenance. The shop supervisor could say he never saw the memo.
Tracking anything on paper is a hassle – especially when multiple parties are involved. Some of the latest features in fleet maintenance systems can keep things from falling through the cracks.
Fault codes
When a driver sees the "check engine" light appear on his dash, he might notify dispatch, who in turn could contact maintenance to schedule a repair. The driver doesn't have to be the first line of defense, however. Telematics systems can capture fault codes from the vehicle and alert fleet managers the moment they appear – even before drivers notice a problem.
Besides capturing and reporting fault code information, technology can give technicians the information they need to repair the problem immediately.
Mitchell 1's Repair-Connect.net Web-based application uses Diagnostic Trouble Codes to locate information required to fix the problem identified by the code. The program has seven tabs that contain details specific to the reported DTC, such as component location, connector views, removal and installation, wiring diagrams and specifications.
Mitchell 1 is developing an interface with Noregon Systems, a provider of PC-based diagnostics systems, to capture and pass a Vehicle Identification Number and DTC into Repair-Connect.net. A technician simply would connect a laptop installed with Noregon's J-Pro software to the vehicle to communicate the information electronically.
Arsenault Associates, developer of the Dossier fleet maintenance management system, integrates with the Networkfleet telematics system. When Networkfleet detects a fault code, Dossier receives it automatically, and users can preassign or "map" each fault code to a priority level.
Fault codes show up in Dossier as a pending work item ranked by priority status. When work is assigned to a technician, it becomes a repair order, and all information about the fault code remains in Dossier for further reporting and analysis. Dossier also receives vehicle mileage and hours automatically.
Integrated DVIRs
Integration between maintenance software and telematics can give fleets a way for drivers to report vehicle conditions directly to shop supervisors. Fleets can expedite the service process by creating work orders, prioritizing repairs, scheduling technician time and ordering parts before the vehicle arrives for service.
Having an electronic system also can ensure fleets have better records of the completion of each repair.
Data Dis' recent integration with PeopleNet captures electronic DVIRs and fault code information from vehicles. Data Dis offers the MIR-RT (Maintenance Inspection Reporting in Real Time) fleet maintenance system for scheduling, managing, analyzing and reporting on all aspects of maintenance.
Inspection faults are recorded and driver message repair notes automatically sent to MIR-RT so that repairs can be scheduled quickly by shop management. Engine codes also are sent via PeopleNet and recorded in MIR as a fault note; notes then are viewed in the MIR-RT planning module for follow-up or service scheduling.
Tracking anything on paper is a hassle – especially when multiple parties are involved.
Zonar's electronic fleet inspection and tracking system integrates with TMT Fleet Maintenance software from TMW Systems. The integration includes real-time pre- and post-trip inspection results and remote vehicle diagnostics within TMT software, which accesses the Zonar data to identify and prioritize repairs, pre-order parts, schedule service and automate work order processes.
PeopleNet and TMW have created a closed-loop application where TMT Fleet Maintenance polls PeopleNet's message history and creates a work order when it detects a vehicle defect identified by a driver in an eDVIR form message. TMT automatically prioritizes safety-related issues for maintenance.
When the vehicle repair is completed, the system sends a message to dispatch and the vehicle's next scheduled driver, identifying the mechanic and the corrective action that was completed.
By speeding communications and the repair process, having a fully electronic and closed-loop maintenance process can help improve motor carriers' safety ratings by clearing up problems before they surface as violations from roadside inspections.
uShip expanding into commercial freight market
uShip announced an expansion into the commercial freight market with the uShip Pro platform designed to provide carriers with full details about each load and the tools to negotiate bids for loads online. Carriers create a profile that includes their MC numbers, insurance coverage, safety rating and other necessary details. As the carrier moves loads through uShip Pro, they can increase their uShip rating and visibility to shippers.
Brokers and shippers can track shipments online. They also can create private carrier networks to send loads automatically based on their carriers' lane preferences or past transactions.
UShip Pro remains in the beta-testing stage, with a full rollout in late fall.