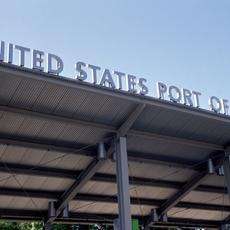 FedEx Trade Networks, the freight forwarding and customs brokerage arm of FedEx Corp., announced it now enables Automated Commercial Environment (ACE) entry summary filing at all U.S. ports of entry. A yearlong migration effort began at U.S. border crossings and then expanded to commercial air and sea ports before concluding with ACE implementation at all FedEx Express international hubs.
ACE is U.S. Customs and Border Protection's new automation system, which replaces the aging Automated Commercial System. "Technology plays a huge role in our business, and any opportunity to work with CBP to pioneer innovation in our industry is always a win," said Andy Henry, vice president of U.S. operations for FedEx Trade Networks.
FedEx Trade Networks said it now is filing ACE entries well ahead of any CBP-mandated cutover date and that it expects no service disruptions when the cutover becomes mandatory. FedEx Trade Networks and its customers already are using electronic Post Summary Corrections to replace paper Post Entry Amendments and are participating in the ACE Simplified Entry and the Document Image System pilot programs.
The new features are intended to speed the clearance process with their reliance on electronic provision and expanded analysis of shipment information. "Customers benefit from the improved visibility and expanded functionality of the new ACE systems, which allows them to make better real-time decisions regarding their shipments," Henry said.