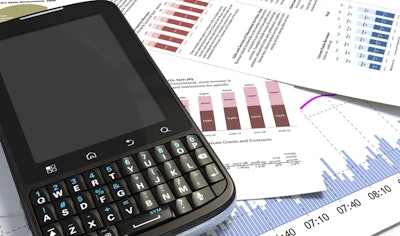 Sixty-seven percent of fleet executives indicated most of their drivers carry smartphones daily, according to a recent GreenRoad study.
On Oct. 11, the driver performance management company released the results of its survey of 430 managers of North American fleets that include private delivery, construction and company cars.
Thirty-five percent of respondents said drivers used job-specific apps and 17 percent expect to deploy additional smartphone apps for drivers within a year.
They reported 76 percent of their fleet executives carry smartphone at work and 59 percent of these users are using smartphone or mobile apps for fleet management activities.
Further, 45 percent said all their managers carry personal or company issued smartphones or mobile devices daily.