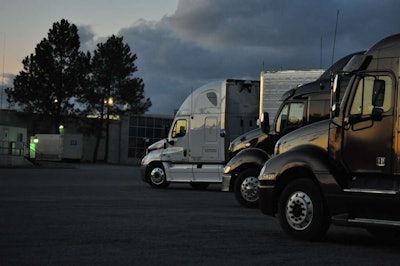 A federal appeals court will hear the American Trucking Associations' case against the hours-of-service rule March 15.
The ATA and the Federal Motor Carrier Safety Administration will present oral arguments before a three-judge panel for the District of Columbia circuit that day. Last December, the FMCSA issued a final HOS rule to restrict the restart provision beginning this July. The rule also implemented changes last February regarding on-duty time, penalties and the oilfield exemption.
The ATA stated the agency misunderstood the science it used to justify mandatory 30-minute break be completely off-duty and inadequately informed the public of its decision to apply that rest break to short-haul delivery drivers.
The court has not set oral argument time limits yet, but Public Citizen and safety groups also will present their case against the HOS rule March 15. It consolidated ATA's case with litigation filed by these organizations, which sued for the final rule to include greater limits on driver working hours.
Intervenors on behalf of the ATA include the Owner-Operator Independent Drivers Association, National Industrial Transportation League and the Truckload Carriers Association. The Intermodal Association of North America and the National Private Truck Council are among the groups that filed amicus curiae in support of the ATA.
Interveners voluntarily enter a case because of a personal stake in it. Amicus curiae or "friend of the court" are parties who file briefs in the case because of a strong interest, but are not parties to the lawsuit.