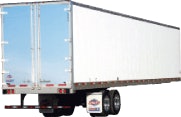 Product reviews, OEM & supplier news, and equipment management trends
Trailer maker nears century of family success
By Jack Roberts
After a successful CCJ Fall Symposium wrapped up last month in Scottsdale, Ariz., and all of my colleagues scuttled out of the southwestern desert racing for home, I found myself heading just a little farther west to City of Industry, Calif., for a state of the business/industry sit-down with the principals at Utility Trailer Manufacturing Co.
Much like CCJ, which celebrated a century covering the trucking industry in 2011, 98-year-old Utility is closing in on its own centennial celebration. The company founded by brothers H.C. and Walter Bennett in 1914 is poised to welcome its fourth generation of family members into the fold, making it the oldest privately-owned trailer company doing business in North America today.
"We want (customers) to start making money with that trailer on day one."
– Craig Bennett, Utility senior vice president of sales and marketing
H.C. and Walter would be pleased to see how the company they founded continues to prosper all these years later – particularly in an economic climate as difficult as this one. Shortly after my visit, Utility was slated to produce its 100,000th reefer trailer at its manufacturing facility in Clearfield, Utah – one of 200,000 total units produced there. Today, Craig Bennett, senior vice president of sales and marketing, proudly can claim that more than half of all reefers in service today in North America bear the Utility name on their sides. Bennett told me that even in the current economic downturn, Utility invested more than $13 million in facilities, technology and processes. "Our core idea is for our customers to be able to put their new trailer into service on the day they receive it," he said.
Bennett said that in order to ensure this mission, Utility provides a greater level of modification and adaptation in the manufacturing process. In the company's reefer production facilities, engineers from Carrier and Thermo King are onsite to troubleshoot any issues that arise during production, handle warranty issues or track down a Freon leak.
*Centennial nears: Family-owned Utility Trailer Manufacturing Co. has been in business for 98 years.
*What downturn? The company recently invested $13 million in facilities, technology and processes.
*Day one: A Utility trailer can be spec'd by a customer and ready for work immediately upon delivery.
Likewise, Bennett explained, all Utility production facilities provide a higher-than-normal array of post-production options and modification services, from the addition of liftgates to application of decals and markings. "We don't want our trailers making three or four more stops after they leave the plant, adding costs and time to the delivery process," he said.
Many members of the Bennett family through the years have held engineering degrees, and Craig is no exception. That heritage can be seen today in the proactive approach the company is taking in adapting new technologies that make their customers' lives easier. Everything from telematics integration to intermodal and safety is on the table. One area where the company is making a definite push is the integration of aerodynamic features such as side skirts. After researching and testing aftermarket skirts, Utility engineers concluded that some of the products weren't up to industry or customer standards.
At the same time, the company's participation in the federal government-sponsored SuperTruck research program has given it unique insight into a trailer's ideal aerodynamic profile. Today, a Utility customer can spec side skirts and other aerodynamic refinements during the ordering process and have the unit delivered from the factory with those accessories installed, Bennett says.
It's a testament to Utility's efforts that the company sold more units annually last year than ever. Bennett, while declining to go into specifics, said Utility will unveil several cutting-edge new products this year, the culmination of both its aggressive investment strategy and SuperTruck research efforts.
Chevron: Expect changes with PC-11 oil category
Oil companies and engine manufacturers are busy working together through the auspices of the American Petroleum Institute to define, create and validate the industry's next-generation diesel motor slated to appear in January 2016 – one year in advance of federally-mandated greenhouse gas emissions-compliant engines.
During an in-house meeting with CCJ and Overdrive editors in December, James McGeehan, global manager of diesel engine oil technology for Chevron Lubricants, said the new Product Category 11 (PC-11) likely will present the trucking and construction industries with their first-ever split oil category in order to assure backwards compatibility for pre-2017 diesel engines as well as optimal emissions and fuel economy for 2017 engines. A key factor in this decision was concern from off-highway engine manufacturers such as Deere and Caterpillar, who point out that fuel economy is not a factor in their typical applications and worry that lower-viscosity oils designed to reduce the engine's internal friction and boost fuel economy will not be durable enough in certain harsh working conditions.
As a result, McGeehan said, the first new oil – likely to be designated API CK-4 – will be blended to be fully compatible with older oil categories back to CH-4, thereby preserving lubricity performance for older vehicles while protecting new emissions and GHG technologies that will begin appearing on engines as 2017 draws near.
A separate oil category – currently referred to as "API XX" – will be blended specifically for 2017 and later engines with an emphasis on fuel economy and meeting GHG emissions standards. It will be up to each engine manufacturer to specify which oil will be spec'd for their engines. – Jack Roberts
Dallas' Swann wins big at Rush tech rodeo
Jason Swann was the biggest prize winner at last month's Rush Truck Centers Tech Skills Rodeo in San Antonio, taking home $20,500 in cash and prizes. Swann, who works at the Rush Heavy-Duty facility in Dallas, was the all-around prize-winner in the Heavy-Duty Division.
John Dobberpuhl, the top all-around winner in the Medium-Duty Division, won $19,500 in cash and prizes. Dobberpuhl works at the Denver Medium-Duty facility.
Second-place all-around winners were Mike Jones, $11,000 in cash and prizes, Heavy-Duty; and Steve Brain, $10,000 in cash and prizes, Medium-Duty.
Third-place all-around winners were Randy Hughes, $8,500 in cash and prizes, Heavy-duty; and Pieter Dezwart, $6,500 in cash and prizes, Medium-Duty.
– Max Heine