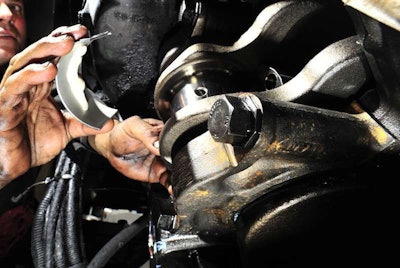 What are the right qualifications for a technician at a fleet or shop? CCJ sister site Truck Parts and Service delves into that very subject — and much more — in its "Technical fouls: Finding, paying, training and keeping techs" story published earlier this year.
Some in the article say technicians should at minimum have a CDL to become a technician, while others cite just basic training and certification programs as the minimum.
The article also delves into what type of pay and benefits technicians should receive as it pertains to good retention rates, quoting Darry Stuart, president of DWS Fleet Management Services, as saying that to find and keep quality technicians, fleets should pay them somewhere near or above $30 an hour and offer good benefits.
The payoff, he said, will come from internal efficiency.
To read the entire article — which also covers how to identify properly trained technicians — click here.