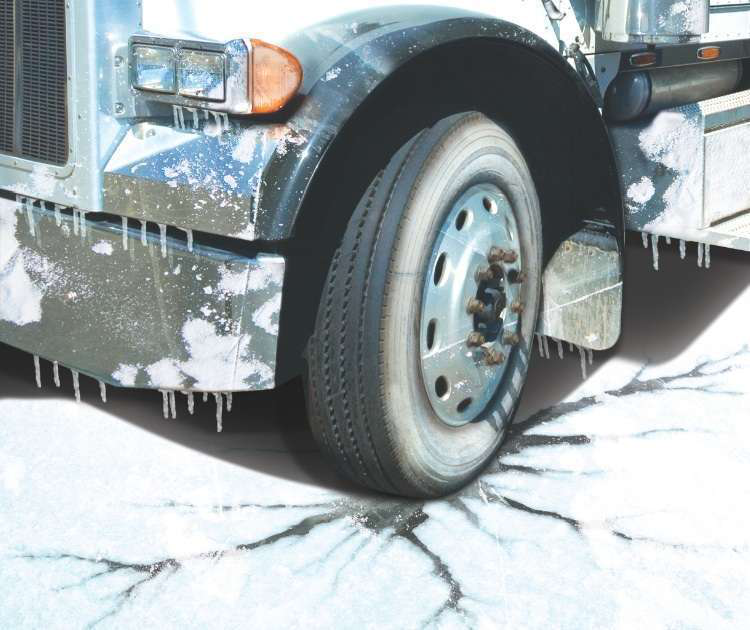 As part of CCJ's ongoing "On Thin Ice?" series, Part 2 delves into the impact changing regulations from the Federal Motor Carrier Safety Administration could have on trucking — and fleets, specifically — in 2013, as well as surviving in the current economic environment. Part 1 offers commentary from analysts and fleets as to what they see happening in 2013 as far as freight and the economy are concerned — see it here. Part 3 will detail what risk factors to watch for in 2013.
Supply-side success?
Of course, there are two sides to the business equation: supply and demand. "I think 2013 will be surprisingly tight on capacity," says Perry. "It looks more and more like the Federal Motor Carrier Safety Administration will follow through with regulatory changes."
In the near term, Perry is referring to the hours-of-service rule changes slated to take effect in July, including restrictions on the 34-hour restart that will limit its use in practice and a mandatory rest break during the driving day. Longer term, FMCSA will mandate electronic logging devices, and carriers will continue to adopt them in 2013 as a way to manage their Compliance Safety Accountability scores.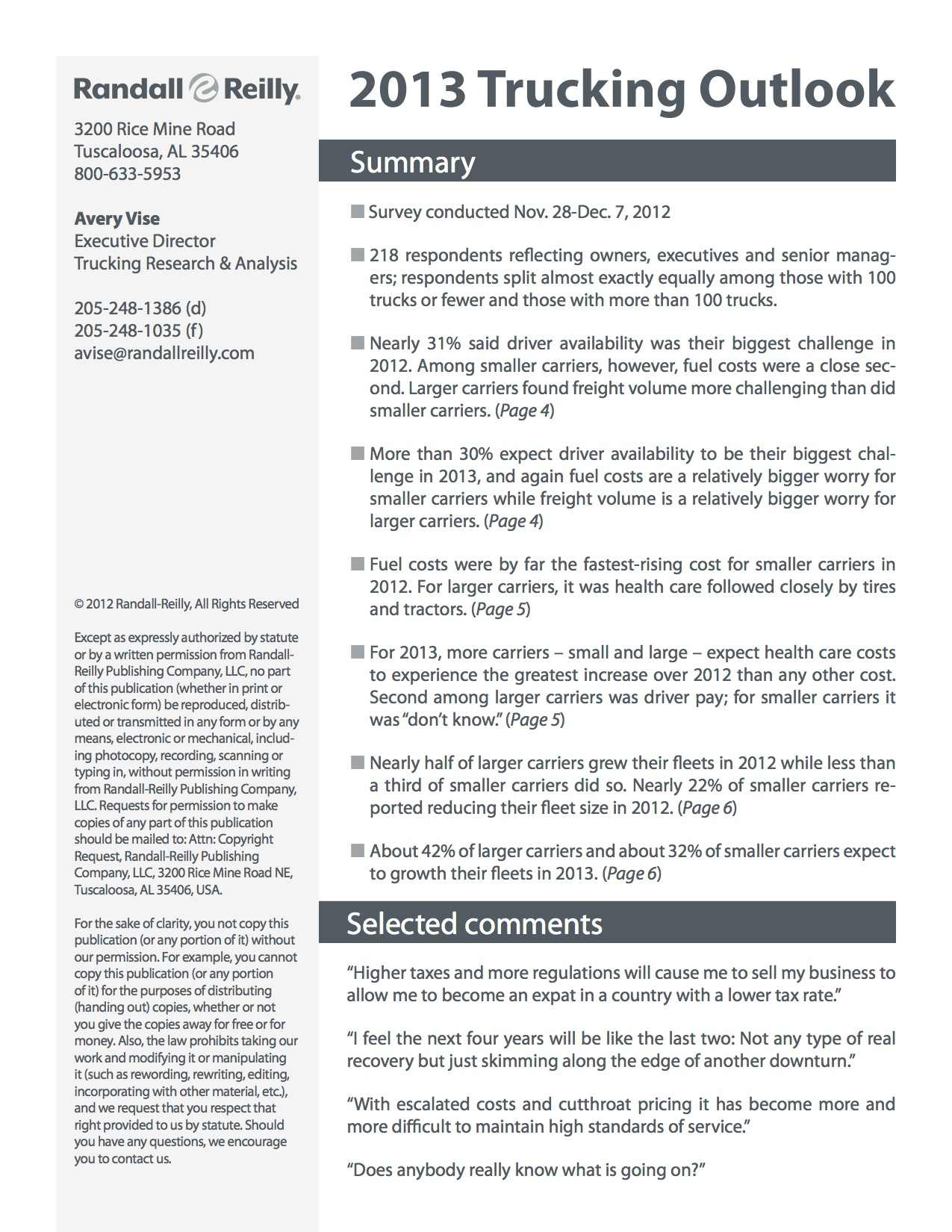 The hours rules "will take at least some capacity out of the industry because it will take more trucks to haul the same amount of freight," says Costello, who quickly notes that ATA is challenging the regulations in court. That will come on top of a driver shortage that Costello fixes at about 20,000 to 25,000. "But it probably feels worse, because fleets feel the quality of the drivers coming in isn't what it was last year," he says. In the third quarter, large truckload carriers' turnover rate remained more than 100 percent. Not since late 2007 has that figure been above 100 percent for two consecutive quarters, Costello says.
"Like in 2004, capacity will be short – maybe very short – and rates will go up," Perry says. "There could easily be some supply chain failures." The challenge for all concerned will be managing through a capacity crisis; carriers will have to decide how much to increase driver pay, and brokers will be scrambling for trucks. "Shippers will be trying to find a way to avoid spot-market pricing and lock in capacity," he says.
In addition to productivity challenges creating a shortage, we may see fewer trucking companies. Broughton, who is known for tracking trucking company failures, predicts a record number of carrier failures during the next recession due to what he calls "embedded debt" – the financial crunch caused by running equipment that's too expensive to maintain and too old to trade for much money.
"We've seen failure rates drop to all-time lows, but the residual values for used trucks are down 20 percent since the peak in April," Broughton says. "I predict the industry as a whole has underinvested in their fleets, in the trucks and, to a greater extent, the trailers. As a result, we are less equipped to weather the next economic downturn."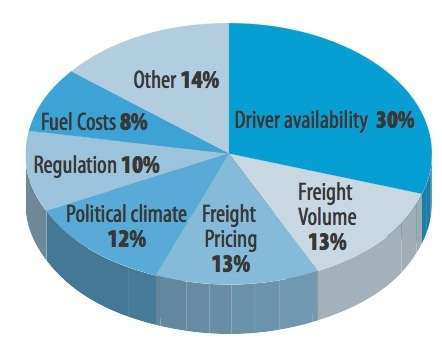 Costello sees much of the same phenomenon. "Equipment is becoming the new diesel fuel," he says. In the past, spikes in diesel prices led to trucking failures, but that's not quite as big a problem now because fuel surcharges are more prevalent, he says. "We know that the average age of the fleet is continuing to creep up or stay high." While the smart thing to do would be to replace those trucks to avoid escalating maintenance costs, "that's easier said than done."
New tractor prices are up to about $125,000 now from about $95,000 in 2006, Costello says. Meanwhile, fleets' equity in aging trucks has plummeted. So instead of financing, say, $50,000 or less to get a new truck, many fleets are looking at financing $100,000 – and that's assuming they could get the financing. Many carriers are selling two old trucks in order to afford one new one, he says. "If the economy doesn't turn around, I think we will see a slow movement toward these carriers going away. … Fleets are getting nickeled and dimed to death." And the trend might not even be gradual if there's a recession, a clampdown in financing or a surge in diesel prices.
There are signs that this process already has started. A Randall-Reilly Market Intelligence survey of for-hire executives conducted at the end of November found that nearly 16 percent of carriers – including 22 percent of those with 100 or fewer trucks – reduced their fleet size in 2012.
Survival in this environment may become progressively more difficult, analysts say. ATA's figures on driver turnover, for example, show a significant jump in turnover for smaller carriers to 94 percent. "We know that some drivers for small fleets are looking at equipment and are afraid of getting dinged on CSA because of that equipment," Costello says.
Larkin argues that shippers increasingly see tight capacity and are willing to do more business with the better-capitalized carriers they think still will be operating in the years to come. "We may be entering a period of accelerating consolidation in trucking," Larkin says.
So while tight capacity might help carriers on pricing, the real trick might be ensuring that you are among the carriers still around to benefit.