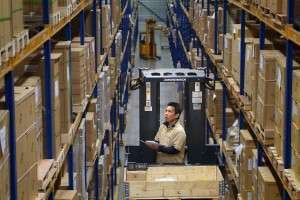 FTR Associates released its Shippers Conditions Index reading for December, -4.9, which shows a tightening capacity for shippers that is forecasted to tighten dramatically as 2013 continues.
As freight continues to grow, potentially pressing federal regulations and rising costs for the trucking industry will push the reading about five points lower than the December reading by mid-summer, FTR says.
Any reading below zero shows a tough environment for shippers, says FTR, and anything below 10 shows a critical point for shippers.
Jonathan Starks, director of transportation analysis for FTR, says that carriers' needs for new equipment and for drivers will push truck rates up later in 2013. He also said the hours-of-service rules that take effect July 1 will impact shippers. "The biggest transport issue that arose at the end of 2012 was the reduction in inventories," he said. "Shipping managers will be quickly turning their attention to the looming hours-of-service changes that are scheduled for July 1. Those rules will have a varied impact on shippers depending on how their operations are currently set up. Many will take a substantial hit to the productivity of their trucking operations, some as great as a 10 percent hit.