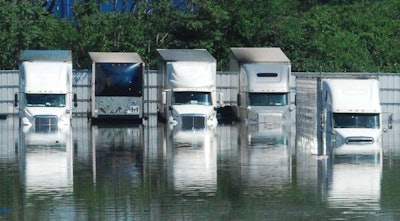 Truck history report service RigDig has partnered with Commercial Truck Trader and the Wholesale Industrial Network, allowing the service to be more accessible to both dealers and buyers.
Dealers can now access the truck history reports directly, allowing them, buyers and fleet managers to be more informed when making truck purchasing decisions.
RigDig — a property of CCJ publisher Randall-Reilly – is the first vehicle background check service designed specifically for the commercial truck market, and pulls data from several sources to identify junk and salvage vehicles, total loss insurance claims, title and odometer, brands, accidents, inspections, ownership and cargo records and CSA scores.
"This partnership makes us a safer, more reliable marketplace to buy and sell inventory," said Carl Arnold, director of strategic alliance with Commercial Truck Trader parent company  Dominion Enterprises. "Enabling purchasers to better understand the history of a commercial vehicle is critical."
All that's needed is a truck's vehicle identification number. Reports can be accessed at RigDig.com and, now, CommercialTruckTrader.com.