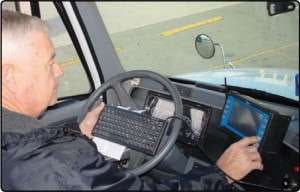 Announced this week at the Truckload Carriers Association's annual convention at the Wynn in Las Vegas, the TCA board of directors made changes to its official policies to support drug testing via hair samples, establishing standards for sleep disorder screening and treatment and developing and testing on-board technologies to improve safety and productivity.
TCA says the revisions come from its Regulatory Policy Committee, which "had been tasked with examining the regulatory landscape and timelines for upcoming government rulemakings pertaining to the trucking industry," said an announcement from TCA.
Per its drug testing policy changes, TCA says a new clause notes that it now supports changing federal standards — either to regulations from the Federal Motor Carrier Safety Administration or the Department of Transportation — to allow fleets to use "alternative specimens" like hair to be tested instead of urine to ensure employees comply with federal regulations.
Its updated language on sleep disorders contains two changes. TCA says that if FMCSA implements screening standards for sleep disorders, it should do so via rulemaking and not regulatory guidance. Moreover, any future regulation on establishing standards for screening and treating sleep disorders should "focus on conditions that pose a substantially elevated crash risk based on sound data and analysis," TCA says, in addition to being cost-beneficial and promoting treatments that minimize impact to motor carriers and drivers.
Lastly, TCA's policy changes now includes support for developing, testing and using "cost-effective on-board technologies that improve vehicle safety, driver performance, productivity, vehicle maintenance and management," adding that it favors "federal motor vehicle safety standards for those technologies which have a proven significant safety benefit and a reasonable cost."
The policies take place immediately, TCA said.