Georgia-based Atlantic Coast Carriers has filed a class-action lawsuit against Pilot Flying J as a result of its uncovered alleged rebate withholding scheme, saying the company broke its contract with the carrier by charging a price for fuel different than that agreed upon by the two parties.
ACC is seeking repayment of the rebate funds owed to it, punitive damages, attorney's fees and repayment of any losses suffered from the rebate withholding.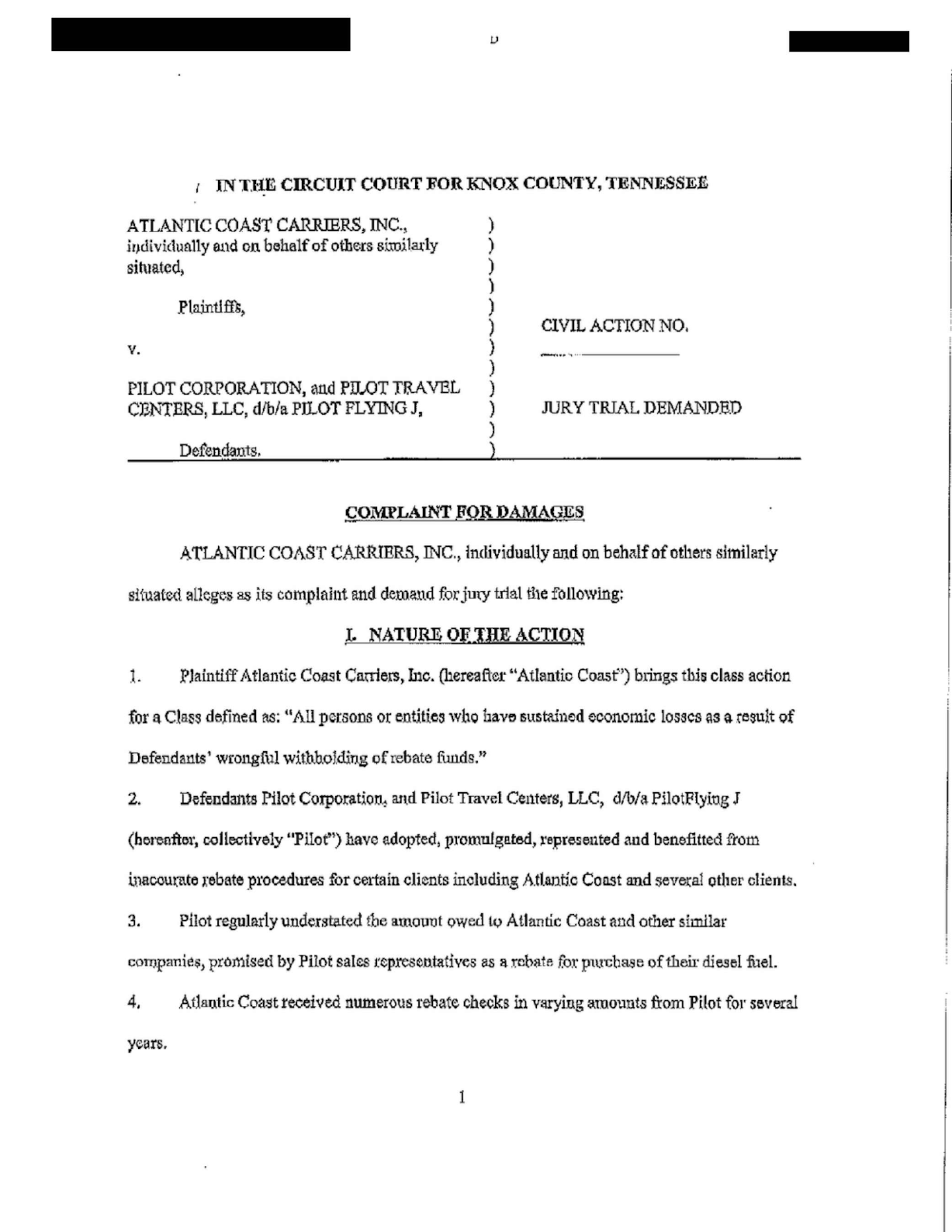 According to the lawsuit, Pilot executives, salespeople and others "conspired" to reduce the rebates owed to Atlantic, pointing to the affidavit released last week detailing conversations between an FBI informant and Pilot employees discussing defrauding carriers out of rebate money as evidence.
Atlantic and others were "damaged by Pilot's misrepresentations, concealment and non-disclosure of correct rebate amounts because they were induced to purchase fuel at a different rate than what was promised," the lawsuit says, adding ACC and others paid "substantially more than the agreed-upon rate."
Click here — or the image to the right — to see the entire suit.