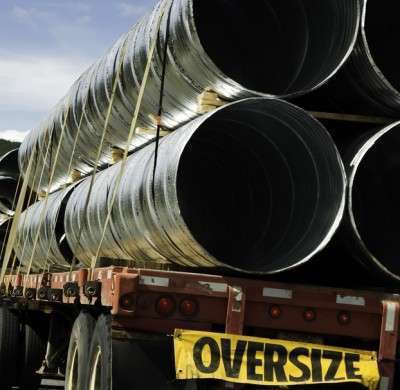 As the Department of Transportation continues work on studying size and weight and its relation to safety — as mandated by the MAP-21 highway funding law passed last summer — two contrasting bills dealing with the issue have been introduced in Congress recently.
Just this week, New Jersey Democrat Sen. Frank Lautenberg introduced a bill that would cap an 80,000-pound, 53-foot limit on tractor-trailers for the entire National Highway System. The Safe Highways and Infrastructure Preservation Act would expand current restrictions beyond Interstates.
This is the seventh year in a row, however, that such legislation has been introduced.
In February, Rep. Mike Michaud (D-Maine) introduced into the House an act that would give states the power to increase truck weight limits to 97,000 pounds. The Safe and Efficient Transportation Act would require 97,000-pound tractor-trailers to have a sixth axle to decrease per-tire weight and improve braking.
The American Trucking Associations supports this bill, while the Owner-Operator Independent Drivers Association and support freezing limits.
The DOT is holding an outreach session May 29 as part of its study. To attend, email CTSWStudy@dot.gov.
For more on this story and the legislation introduced in each chamber of Congress, see CCJ sister site Overdrive's article.