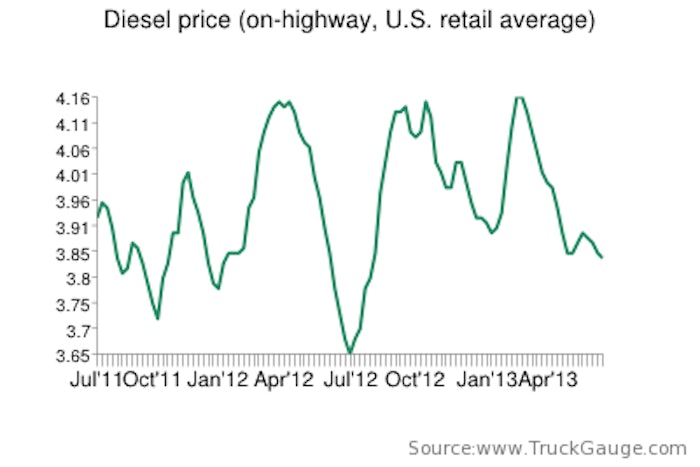 The national retail price for on-highway diesel declined eight-tenths of a cent to $3.841 a gallon during the week ended June 17, according to the U.S. Department of Energy's Energy Information Administration. Diesel prices nationwide are 11.2 cents higher than the same week last year.
Regionally, diesel price changes were mixed with five districts reporting higher prices on average and six reporting lower prices. The largest increase was 1.4 cents in California, which with an average price at $4.022 a gallon remains the only area above $4. The largest decrease was 1.7 cents in the Rocky Mountain states. The cheapest diesel on average is still in the Gulf Coast region, where the average price is $3.741 a gallon.
Complete diesel price information is available on EIA's Website.