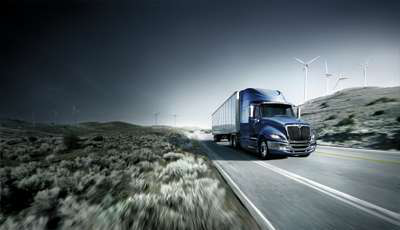 Navistar has issued a recall for 7,756 2012 and 2013 year model International ProStar and TransStar trucks for an issue that could cause brakes to not operate.
The affected trucks have brake S-Cam tube bracket assemblies on the steer axles that could fracture, according to a recall letter posted this month on the National Highway Traffic Safety Administration.
The fracture could cause the brakes on the affected wheel to become inoperative, the letter says, which will cause the vehicle to pull to one side during breaking and increase stopping distance. "Either result may increase the risk of a vehicle crash," the report says. The trucks being recalled were manufactured between Aug. 1, 2011, and July 10, 2012.
Navistar says it has already contacted all affected owners, but a remedy is not expected to be available until August, NHTSA's report says. Dealers will then be able to replace the S-Cam tube bracket assemblies at no cost to truck owners.
Affected owners may call Navistar at 1-800-448-7825. The recall number is 12530.