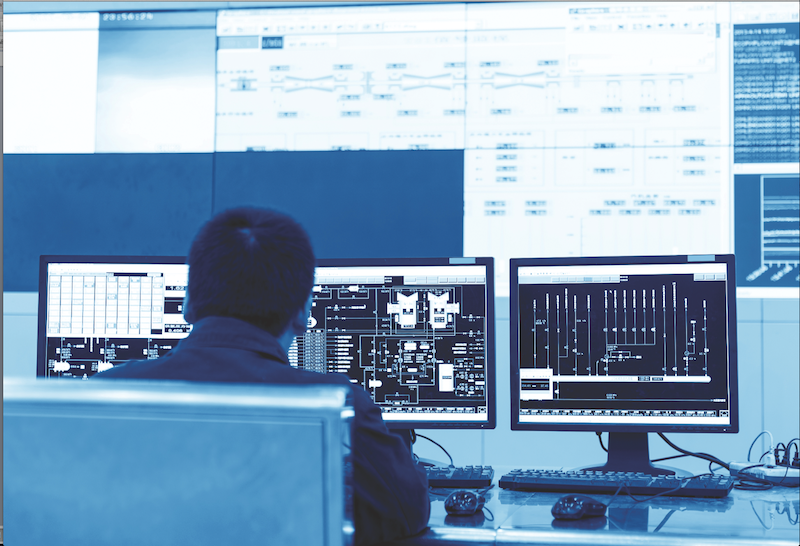 The "Turning Data into Action" series covers five features of transportation management software systems that can help you see quick results with your fleet's strategies. Part 1, which covers real-time roadmapping, is below. Part 2 covers preventing failures and keeping commitments. Click here to see it. Part 3 covers instant rewards for drivers and automated dispatch. Click here to read it.
Like many commercial and private fleets, the Celadon Group continues to move in new directions. The Indianapolis-based company recently adding refrigerated to its list of truckload and intermodal services thanks to last January's acquisition of Warren, Ind.-based Rock Leasing.
As with Celadon's other acquisitions, the company is bringing its large capacity and efficiency – 3,000 trucks and a domestic and international network with coverage in Mexico and Canada – to the operating table. Celadon is using its centralized load planning system to help implement the new refrigerated service and is adding 250 reefer trailers – along with new drivers and customers.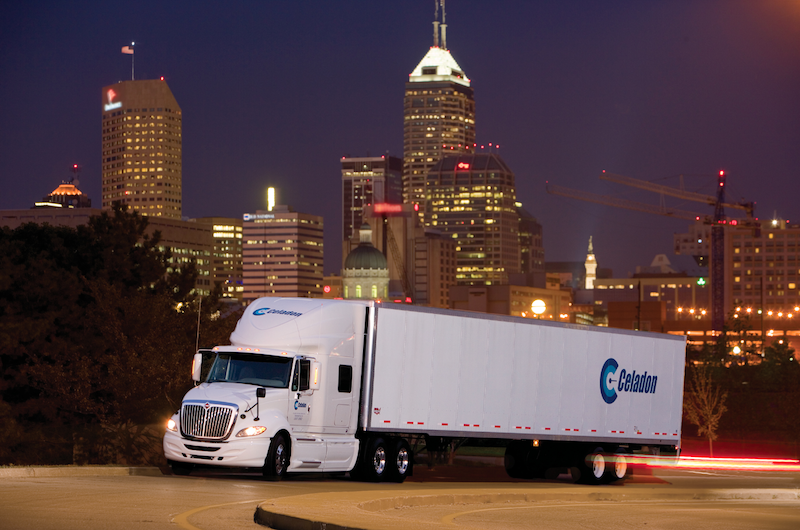 The planning system, Driver&Load from Manhattan Associates, simultaneously considers all cost factors or constraints for matching available equipment and drivers with loads. It gives Celadon's load planners the optimal driver-load assignments to reduce empty miles and maximize asset utilization, customer service and hours-of-service compliance.
As part of the new refrigerated service, Celadon will consolidate load planning across its business divisions, which include automotive, food and beverage, retail, manufacturing and now temperature control.
"We want to be able to integrate all of those together so that all our drivers should be able to handle refrigerated freight," says Matt Douglass, director of planning and optimization. With Driver&Load and other systems Celadon has in place, this integration soon will become reality.
In any business – and especially in transportation – the ability to execute new strategies quickly and precisely creates a powerful advantage, and technology is central to this effort. Consider how these five features in transportation management software systems can help turn your strategies into results rapidly.
1. Real-time roadmap
One goal shared by all fleets is to improve their key performance metrics, such as deadhead percentage, revenue per mile and operating ratio. TMS systems can provide everyone a real-time roadmap for how to get there.
A decision support tool in PCS Software's Express TMS platform automatically filters the options to match drivers with available loads. As soon as a carrier accepts a load from a shipper, Express analyzes drivers' current dispatch schedules. An algorithm immediately rules out drivers that cannot take the load due to the required pickup time or time window. Drivers then are listed onscreen in order of least deadhead miles.
"We have found that by putting this information in front of the dispatcher each time they make an assignment, decisions get made with profitability being the primary concern," says Sean VanDyck, vice president of sales.
Besides filtering information quickly, TMS systems can notify managers instantly of decisions that stray from the plan.
McLeod Software's Rapid Alert Notification System for its LoadMaster TMS platform continuously monitors transactions such as driver-load assignments. It sends an alert up the chain of command the instant a transaction falls outside custom-set parameters for areas such as deadhead miles and revenue per mile.
McLeod also has a report scheduler that its customers use to automatically query LoadMaster database transactions more periodically. Some exceptions to key operating metrics take more time to develop, such as weekly revenue from a key customer.
In addition to providing real-time information to fleet management, TMS systems also can help with communicating new strategies and initiatives to employees and drivers.
Included in Aljex Software's cloud-based Vision TMS system is a driver portal for viewing payroll information and accessing other job-related information. One option is to use the login page as a corporate blog for announcements and to notify drivers of key plans.
Aljex also is adding a feature in its dispatch planning screen to facilitate communication with drivers. A message will pop up when a dispatcher assigns a driver to a load; this message can be configured by fleet management for a specific driver or group. The dispatchers will convey the message to drivers and record on the popup message that the conversation took place.
See Parts 2 and 3 later this week.