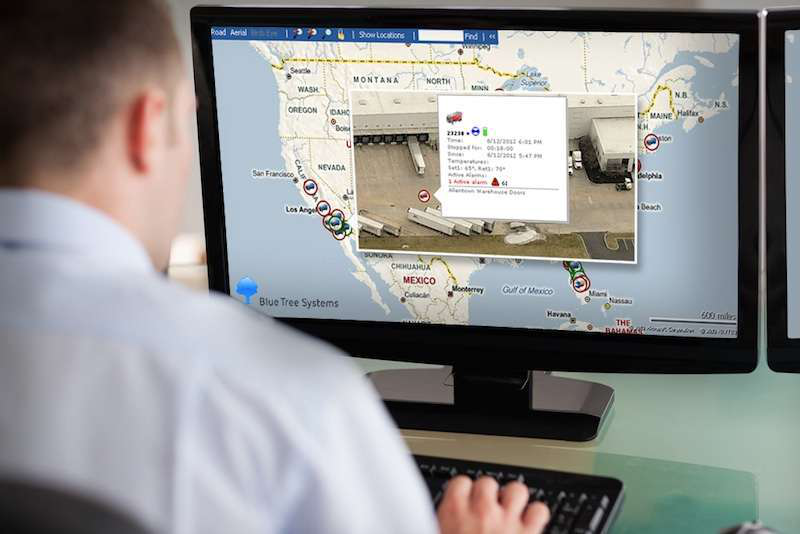 K&J Trucking's initial reason for investing in a trailer monitoring system was to get ahead of food safety concerns and regulations.
All refrigeration units in the company's 165 trailers log temperature and other data. Through a standard interface, its trailer monitoring system provides fleet managers with real-time status and alerts concerning temperatures and reefer operation.
As a refrigerated carrier, real-time communication would benefit customer service and protect K&J Trucking from wrongful claims. But as the Sioux Falls, S.D.-based company began using technology from Blue Tree Systems last year, it discovered that its trailers were being used in unexpected ways.
Fleet managers identified cases where customers were using the company's trailers to cut down on their own air conditioning costs; empty trailers were backed up to loading docks with the reefer units running. Managers then set up real-time alerts to notify them whenever a reefer was running while the trailer was not under load.
"The information we get from Blue Tree is overwhelming," says Shelley Koch, president. "It takes a little while to get your arms around it. You have to just decide what you need."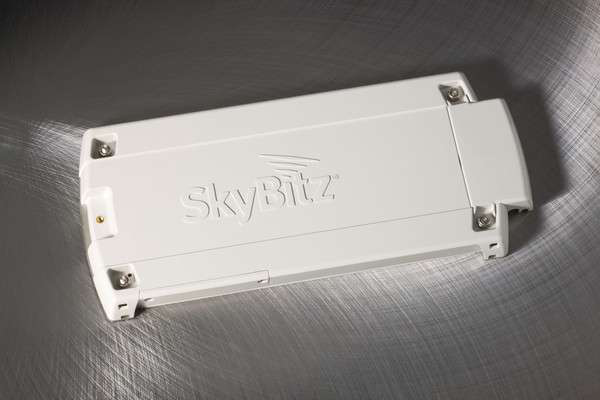 Fuel costs have dropped dramatically since K&J Trucking gained more visibility and control of its trailer fleet, and the company has been able to pay for the system within a year. Koch initially believed the investment would take more than two years to recover.
With a faster payback, Koch accelerated K&J Trucking's implementation schedule. All trailers soon will be equipped, whereas initial plans were to install the system on one-third of the fleet per year starting with the newest trailers as the company cycled through its three-year trailer trade-in cycle.
New features
All types of fleets use trailer tracking and monitoring systems to keep tabs on reefers, dry vans, flatbeds, tankers and intermodal containers. The typical justification for the technology is cost savings by decreasing trailer count, as well as increasing cargo security.
Over the years, fleets traditionally have been reluctant to spend between $400 and $500 for the hardware, plus monthly communication costs, to "ping" trailer location once or twice per day. But the technology's cost continues to go down, while new features and functionality are being added to accelerate payback.
Omnitracs recently added two new features for its Trailer Tracks 210 platform – Trailer Specifications and Fleet Mapping – designed for fleets equipped with both TT210 and the company's in-cab Mobile Computing Platform 110 or 200.
When integrated with MCP110 or MCP200, TT210 automatically transmits trailer connect/disconnect time, date, location and trailer ID directly to the in-cab display, enabling drivers to identify incorrect trailer pickups quickly and help the back office gain immediate insight into delivery status.
The Trailer Specifications feature offers a number of defaults such as trailer type, length and VIN; customers also can add three custom specifications with distinct labels and values to each trailer to fit their operational needs. The new Fleet Mapping feature shows the location of trailers and tractors on a single map.
Spireon designed its FleetLocate platform as a service offering with no upfront hardware investment. The system captures GPS locations every second and reports every 10 minutes, and also provides a management portal that incorporates business intelligence tools.
Integration is another tool that can speed savings. SkyBitz worked with TMW Systems to develop the SkyBitz Asset Status link within the load-planning screen of TMW Suite.
When a dispatcher clicks on the link, they are directed to a live database of trailer information. One screen shows which trailers are outbound and loaded/empty, inbound and loaded/empty, at a customer location or other landmark, and idle for more than one day, among other statuses.
As with most technologies, trailer tracking and monitoring systems have evolved to make it easier for fleets to justify the investment.