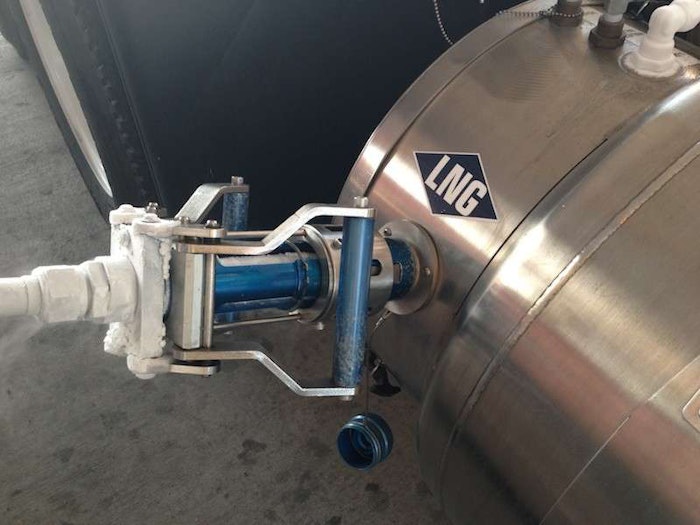 C.R. England, one of North America's largest transportation providers, is hosting its first Natural Gas Shipper Symposium, Tuesday, August 6 at Deer Valley Resort in Park City, Utah.  The event highlights the current and future uses of natural gas in the trucking industry and will feature remarks by Utah Lieutenant Governor Greg Bell, senior executives from Salt Lake City-based C.R. England, and presentations from 10 of the top industry experts on the use of natural gas in transportation.
The symposium begins at 1:00 pm at Deer Valley Resort with a media ribbon cutting ceremony hosted by C.R. England Chairman, Dan England; Co-Chairman, Dean England; and Lieutenant Governor Bell.  The ceremony will introduce two additional 2013 Freightliner M2 tractors into C.R. England's Compressed Natural Gas (CNG) fleet. One will be used in its Spanish Fork, Utah Dedicated operation and the other in over the road operations along the Wasatch Front.  England also operates natural gas vehicles in Ontario, CA.
Directly following the ceremony, the symposium will run from 2:00 pm to 5:00 pm. The symposium will focus on key topics of green transportation and the benefits of natural gas tractors.  More than 80 individuals from the transportation industry are expected to attend.
"C.R. England continually strives to find and implement greener transportation options," said Dean England.  "CNG tractors are one of the best alternative fuels currently available. We are incredibly excited to be the largest refrigerated carrier to incorporate CNG tractors into our fleet and see great potential for future expansion."
Currently, Utah government leader's greatest concern has been the air quality in Salt Lake City. This event will bring a panel of speakers from across the nation who are actively involved in implementing natural gas into transportation, providing cleaner alternative fuels to Utah.
Guest speakers will include:
Zach England, chief operating officer, C.R. England, Inc.
Frank Love, president, chief operating officer, Love's Travel Stops
Bob Carrick, natural gas sales manager, Freightliner
Jim Harger, chief marketing officer, Clean Energy
Erik Neandross, chief executive officer, Gladstein, Neandross & Associates
Amanda Copperthite, LNG business development, Shell
Clint Schroer, territory manager, Cummins Westport
Andy Bowman, logistics manager, The Hershey Company
Dave Uncapher, senior sourcing & operations leader, Owens Corning
Allen Nielsen, director of fuel, C.R. England, Inc.
The topics include:
Natural Gas Introduction: Fuel types, engines and equipment
The Shipper's Perspective: Why and How to get Involved
Liquefied Natural Gas vs. Compress Natural Gas
Steps to Getting Natural Gas Into Your Fleet