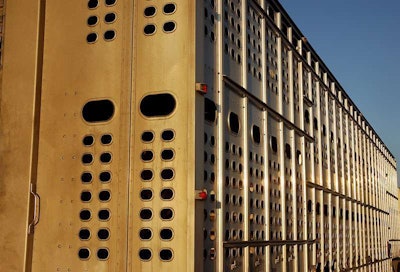 The Federal Motor Carrier Safety Administration has published in the Federal Register notices of application from the U.S. Department of Defense and the National Pork Producers Council asking the agency to exempt them from the 30-minute break requirement mandated by the current hours-of-service rule.
The DOD's application is for its Military Surface Deployment and Distribution Command and would enable its contract motor carriers and their employees who are transporting weapons, munitions and sensitive/classified cargo from having to adhere to the 30-minute break requirement. The DOD already has an exemption for drivers transporting explosives.
As previously reported, the livestock exemption would grant drivers hauling live animals an exemption during warmer months from having to stop for the break, as a measure to protect animals from overheating.
The agency is accepting public comment on both exemptions.
Click here to learn more about the DOD exemption, and here to see more on the livestock exemption.