We're coming up on the third anniversary of CSA 2010, yet the Federal Motor Carrier Safety Administration still insists on publishing carrier scores that have little to do with crash risk. Many in trucking want to know why the government would mislead the public on something as essential as carrier safety.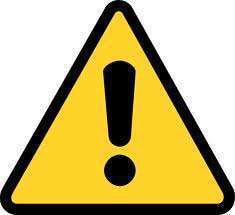 With the new hours-of-service rule finally court-approved and officially on the books, you can bet the complicated, inconsistent and ever-changing Compliance Safety Accountability program will be getting plenty of attention.
The most recent call for common sense comes from P. Sean Garney, manager for safety policy at American Trucking Associations.
In an opinion piece published in the Aug. 26 print edition of ATA's Transport Topics, Garney says that because many carriers with low crash rates have "mistakenly" high BASIC scores and vice-versa, it is "inappropriate" to provide these scores to the public.
"The idea is intuitive," he writes. "If these scores erroneously identify safe motor carriers as unsafe — or worse, identify unsafe motor carriers as safe — FMCSA should not be supplying this narrative to third parties to make business decisions until methodology and data flaws are corrected."
And "the rub" is this: Shippers, brokers, insurers and banks are making risk assessments based on FMCSA's analysis.
But wait: Didn't FMCSA get sued early-on for playing fast and loose with de facto safety ratings, basically letting the public use CSA data to decide whether a carrier was safe? Yes, indeed. Those colorful ALERT boxes on the carrier report cards were replaced by colorful, exclamatory triangles, and fine print was added to the CSA website telling the public SMS data did not a Safety Fitness Determination make — but the numbers are there for those who are curious.
And shippers, brokers, et al., have been quite curious, according to a comprehensive study of CSA by the American Transportation Research Institute. Only 3 percent reported they didn't bother to review the CSA scores of their existing carriers, while 7 in 10 checked carrier scores monthly, or even more frequently.
The shippers said they've been reluctant to terminate existing contracts due solely to CSA, but they did cite concerns related to vicarious liability, or being held responsible if a court decides the shipper did not provide adequate consideration to CSA scores. Nearly two-thirds of shippers believe the threat of vicarious liability has increased due to CSA, the ATRI survey says.
CSA puts shippers in an awkward position when it comes to carrier selection: FMCSA provides safety ratings, but those aren't good enough for juries, especially when juries are typically made up of people who know nothing about trucking or what all the safety data actually means. But a juror can see a BASIC yellow triangle on a chart across the courtroom.
So several groups, led by the Alliance for Safe, Efficient and Competitive Truck Transportation, have taken FMCSA to court again. The sides will present oral arguments Sept. 10, asking that CSA scores be removed from public view.
Transplace CEO Tom Sanderson has been the public face for ASECTT's cause, making the case at various transportation conferences and on his blog that CSA is still "in flux" and "not ready for prime time."
Sanderson spent several years in the trucking industry, including positions at J. B. Hunt Transport (ranked #7 in the CCJ Top 250) and Schneider National (ranked #6), before heading the billion-dollar 3PL (which was founded by a group of large carriers). He's sympathetic to trucking's concerns. Still, I recently asked him why he was taking on CSA.
"A lot of [carrier CEOs] see problems with CSA, but to be honest, they're afraid to be vocal because of fear of retribution on the highways. You don't want to put a target on your back when you've got a couple of thousand trucks out there running down the road," Sanderson said. "They'll never say that to you, but I know that's the case. We [Transplace] don't have any trucks. They can't hassle me. When I looked a couple of years ago at hours of service and truck weights, there's a lot of groups focused on that. But CSA, I thought, there was just not enough activity fighting this. The math is just so flawed, it's absurd, at least in terms of use for carrier selection. It's a fight worth fighting."
ATA, ASECTT and just about everyone else in freight transportation supports FMCSA in working to make the highways safer, but confusing the public with the ongoing CSA experiment only hurts the agency's credibility. Let's get it right.
Stay tuned.
(For comprehensive coverage of all things CSA, see the Data Trail series, including raw numbers, analysis, and some eye-opening reporting by Todd Dills.)