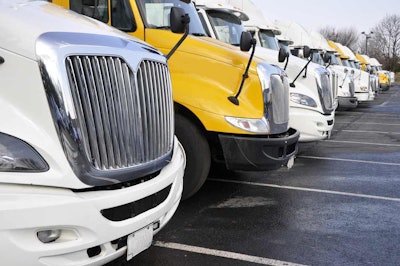 Class 8 orders rose to their highest levels since late mid-spring in August to just shy of 20,000 units, reported ACT Research last week.
That number represents a 20 percent increase from the same month in 2012, and when seasonally adjusted, it jumps to 22,000 units ordered in August. The seasonally adjusted figure is the third best order month in the last 20, says ACT.
Moreover, Class 5-7 orders rose to 18,000 units, the best since February 2008, ACT says.
"August is typically a strong month for medium-duty vehicle orders. As a result, seasonal adjustment causes a modest decline in the order total to 17,500 units, the third best SA order total since early 2008," said Kenny Vieth, president & senior analyst for ACT Research.