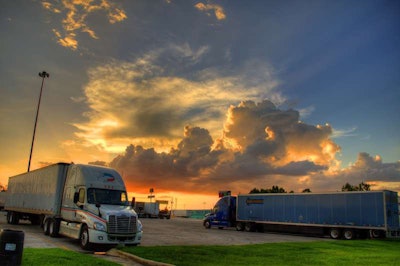 The American Transportation Research Institute announced last week it will be gathering carrier input on the most recent hours-of-service rule change in an attempt to gauge how the rule has impacted carriers.
Survey questions include ones about how severe the impact of the new restart provisions are, how effectively inspectors can enforce the restart rules and whether the new provisions have caused fleets to purchase more fleet, lose productivity, raise driver pay or hire new drivers to haul the same amount of freight.
The hours-of-service rule went into effect July 1 and restricts drivers to using the 34-hour restart just once per week and requires that it include two 1 a.m. to 5 a.m. periods. The rule also requires that drivers stop for a 30-minute break each eight-hour period on duty.
ATRI this month also released a survey for drivers to measure the rule's impact on their productivity and profits.
The survey for carriers is confidential, ATRI says. Click here to take it.