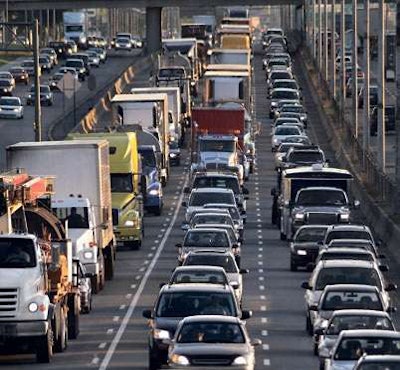 The Owner-Operator Independent Drivers Association is legally challenging New York's mandate that out-of-state trucks pay registration fees to operate on state highways.
On Oct. 8, OOIDA filed suit in the New York State Supreme Court on behalf of out-of-state truckers forced to pay $15 for registration and $4 for the accompanying decal to operate on highways. It seeks certification as a class-action suit.
The requirement results in out-of-state truckers paying a higher per-mile tax, in violation of the federal Commerce Clause because it imposes an undue burden on interstate commerce.
The association has requested a permanent injunction against the tax for out-of-state truckers, a refund of the fees they paid with interest and payment of its attorney fees.
In, January, New York began requiring the decal be affixed to affected trucks and trailers operating on state highways, excluding the tolled portions of the New York State Thruway. The state can impose fines, interest, penalties and seize property of truck owners who do not pay in a timely fashion.