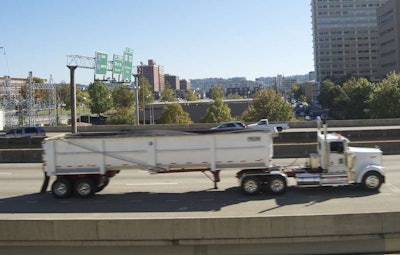 The exemption for short-haul drivers of the 30-minute break mandated by the current hours-of-service rule became a official this week, as the Federal Motor Carrier Safety Administration published its final rule on the subject in the Federal Register.
The exemption comes in response to the Aug. 2 court ruling that vacated that portion of the rule. The U.S. Court of Appeals in the District of Columbia that handled the case, however, upheld the rest of the rule, which includes limiting the use of a 34-hour restart to once per 168 hours and requiring that the restart include two 1 a.m. to 5 a.m. periods.
The short-hauler exemption was the only real victory in the court proceedings for the American Trucking Associations-led lawsuits against FMCSA.
Short haulers are defined as any driver (CDL holders included) who operate within a 100-mile radius of their normal work reporting location or non-CDL holders who operate within a 150-mile radius of the location where they report for duty.
The current hours-of-service rule went into effect July 1, but FMCSA stopped enforcement of the break rule for short haulers Aug. 5, just after the court ruling was issued. The Oct. 28-issued rule, however, makes that official.