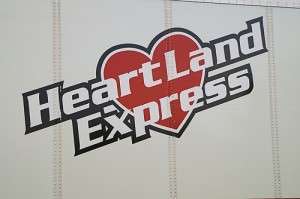 The Board of Directors of Heartland Express (No. 39 in the CCJ Top 250) announced the acquisition of 100 percent of the stock of Gordon Trucking (No. 58 in the CCJ Top 250) and certain associated assets in transactions — all valued at approximately $300 million.
With combined total revenue of approximately $1 billion and a terminal network spanning from Washington to Florida and from Pennsylvania to Southern California, Heartland estimates the combined companies will operate the fifth largest asset-based truckload fleet in North America.
Steve and Scott Gordon have joined Heartland's management team. Larry and Virginia Gordon will retire after 50 years of building GTI, and Larry Gordon has joined Heartland's Board of Directors. The transactions are expected to be immediately accretive to Heartland's earnings per share, excluding transaction-related expenses.
Total transactions valued at closing, on a debt-free, cash-free basis, at approximately five times adjusted earnings before interest, taxes, depreciation and amortization for the twelve months ended Sept. 30, 2013.
The companies have a goal of approximately $30 million in consolidated adjusted operating income improvements through 2017.
GTI's West Coast-centered operations and terminal network dramatically increase Heartland's size, geographic coverage and customer diversification. GTI's customer service, safety and driver focus are similar to Heartland's.
Payments to stockholders of GTI and associated asset owners were approximately $110 million in cash and approximately $40 million in Heartland's common stock. The Gordon family has agreed to retain a substantial portion of its Heartland stock through 2017 to align the family's interests with the interests of Heartland's other stockholders.