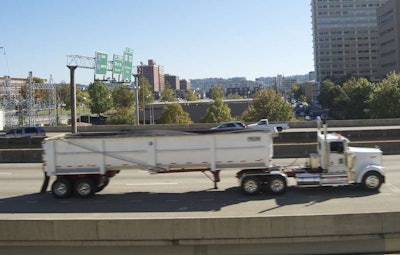 In its monthly Trucking Conditions Index, FTR says its data in January still shows conditions for trucking companies to be "in very positive territory," as capacity remains tight.
The TCI rose 2.8 points to a reading of 8.82 in January from December, pointing to improvement in rates that began with implementation of the new hours of service rule last summer, FTR says.
The firm also says trucking conditions will remain in favorable territory due to "regulatory drag" keeping capacity tight.
"While freight certainly took a hit to start 2014 numerous other indicators are positive for the industry and line up with our expectations for the remainder of the year. Namely, the capacity situation for trucking was highlighted when the severe weather hit and capacity shortages started occurring," says Jonathan Starks, FTR's director of Transportation Analysis.
"These shortages illustrate that the industry has been operating with much less surge capacity available than in the past, and spot market pricing responded and has stayed elevated through much of February," he said. "If a late winter storm were to hit just as the spring shipping season heats up in March we could see another significant jump in truckload pricing."