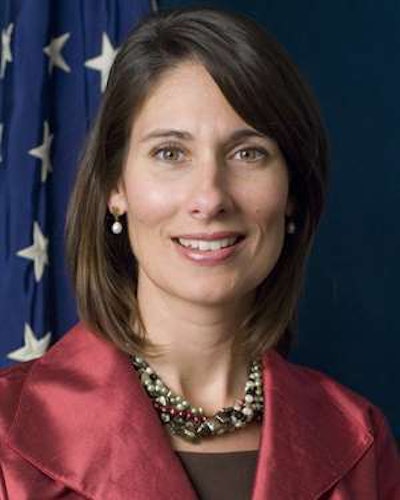 Debra Hersman is leaving her post as chairman of the National Transportation Safety Board to become the CEO of the National Safety Council, NSC announced March 11.
Hersman has been the head of NTSB since 2004, when President George Bush appointed her. She was reappointed to her post in 2009 and 2013 by President Barack Obama.
NTSB is the primary accident investigation wing of the U.S. government and is an independent federal agency.
The NSC — charted by Congress 100 years ago to "prevent unintentional injury or death" — is a non-profit organization that partners with "businesses, government agencies, elected officials and the public," it says, to enhance safety in areas like distracted driving, teen driving, workplace safety, prescription drug use and more.
"Debbie is a recognized leader in safety, with a frontline understanding of the value of protecting human life through thoughtful attention and management of risk," said Jeff Woodbury, chairman of NSC board of directors. "Her proven leadership and expertise made her the ideal candidate to take the Council successfully into its second century."
NSC is headquarter in Chicago, where Hersman will be based.