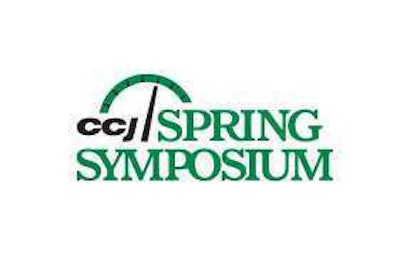 World-renowned physicist and author Michio Kaku will deliver the keynote address at the CCJ Spring Symposium in Franklin, Tenn., at the Franklin Marriott Cool Springs May 19-21.
Kaku is the chair of the physics department at the City University of New York and is working to complete Einstein's "theory of everything" equation, and he is an internationally recognized authority on predicting trends affecting business, commerce and finance based on modern scientific research.
He is the author of two New York Times best-selling books on physics and has authored several other books on cosmology, neuroscience and physics.
He has appeared on: the Larry King Show, Nightline, 60 Minutes, Good Morning America, CNN, CNN-Financial, ABC, Fox News, BBC, BBC-Radio, PBS' Nova and Innovation and Tech-TV. He's also been a guest on The David Letterman Show, The Colbert Report, Conan O-Brien and Real Time with Bill Maher.
He has also written for Time, The Wall Street Journal, Discover, New Scientist, Astronomy and Wired and has been quoted in Scientific American, The New York Times, The Washington Post, The London Daily Telegraph, The London Times, The Philadelphia Inquirer and Fast Company. He has written cover articles for New Scientist, Astronomy and The Sunday London Times.
The CCJ Spring Symposium will also include sessions on driver recruiting practices, outlook for trucking an an update from Washington. It will also have breakout sessions on moving to automated-manual transmissions and implementing electronic logging devices (aka electronic onboard recorders).
Journalist and political commentator Tucker Carlson will give also give a keynote address at the Spring Symposium.
Full registration costs $395 and includes two nights accommodations, all sessions and meals and golf/spa activities.