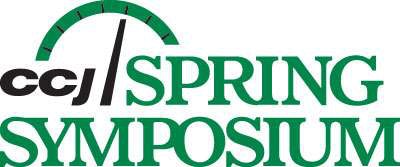 Even though the Federal Motor Carrier Safety Administration recently released a proposed rule mandating electronic logging devices, it will be several years before the mandate takes effect.
For fleets interested in moving to ELDs sooner rather than later, Wayne Brown of Maverick Transportation will offer an e-log workshop at CCJ's Spring Symposium next month to talk about why his fleet outfitted its trucks with the devices and how other fleets can successfully utilize the technology.
The Spring Symposium will be held May 19-21 at the Franklin Marriott Cool Springs, just outside of Nashville, Tenn.
Keynote addresses will be given by political commentator and journalist Tucker Carlson, who will discuss current political climate and upcoming elections, and by professor and political theorist Michio Kaku, who'll talk about the future of transportation and about U.S. infrastructure.
Other breakout sessions will be held on automated-manual transmissions, and panel discussions will be held on best practices for recruiting and retaining drives. Other sessions include an outlook for trucking and an update from Washington.
Registration for the event is $395, which includes all sessions, two nights of accommodations, all meals and golf or spa activities.