After mentioning that fuel was once cheap, drivers were plentiful, and regulations were more lax, Tom B. Kretsinger, chairman of the Truckload Carriers Association, made his point during the opening session of the group's annual convention in Grapevine, Texas, on March 24.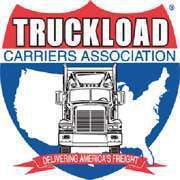 "Trucking is not as simple as it used to be," he said. "We are now in a situation where it takes sophistication to be successful."
Kretsinger, who is also the president of American Central Transport in Liberty, Mo., said the pressing challenges in today's environment include economic issues, employee compensation, driver shortage, fuel prices, adequate insurance coverage, inflation and especially new regulations.
"It's gotten to the point that there are so many agencies and so many regulations that you cannot make a decision without having a fair degree of risk," he said.
As a case in point, Kretsinger pointed to a federal judge's decision last year against Old Dominion Freight Lines. The Equal Employment Opportunity Commission (EEOC) sued the motor carrier because of its "no return" policy for drivers who are alcoholics. It removed one such driver from the fleet, an action the EEOC defines as illegal on the grounds that alcoholism is a disability.
"But you can only imagine what a plaintiff's lawyer would say if that same driver had a wreck," he said.
Networking, education and industry image are more important than ever before, he added. "I don't think you can sit in your office, not be involved, and not have friends with knowledge you can look up to and make it in this world. We all have to up our game every year."
Kretsinger then reviewed many of the programs and campaigns that TCA runs on behalf of its members for image, networking, education, advocacy, and recognition.
TCA's image programs include the Highway Angel fund to let people know about trucker drivers who are good Samaritans; a Weight Loss Challenge; Wreaths Across America; Capital Christmas tree program; and a scholarship program that awards 1.6 million to drivers and employees
TCA's networking and education programs include an annual convention, webinars and a website, the Truckload Academy, along with online certification programs.
Its advocacy efforts are combined with the American Trucking Associations: "If you are not at the table you may be the supper. Too many times we have been the supper. We've been well done," he said.
TCA recognition programs include the Best Fleet to Drive for, Ambassadors Club, driver of the year and fleet safety awards.