At the Truckload Carriers Association Annual Conference in Dallas, Xerox showcased the latest version of TripPak Mobile. The latest 7.0 version has several new features aimed at helping drivers and fleets reduce the number of steps and ensure quality for document capture and submission.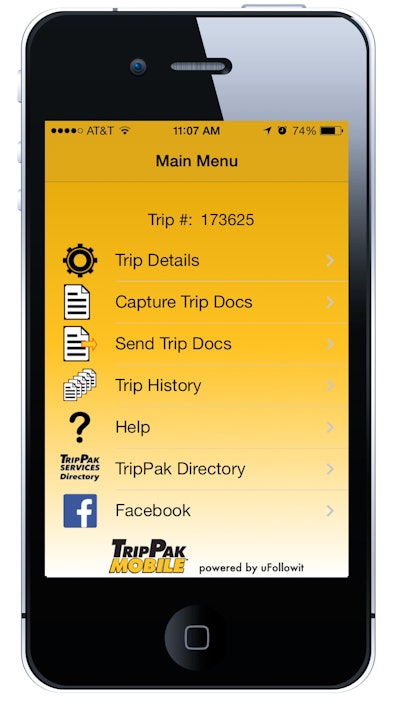 TripPak Mobile 7.0 allows drivers to update trip status, confirm pick-up and delivery with signature capture, and capture trip documents for submission from their tablet or smart phone.
The user interface can be customized to appear like a fleet's own app with logo and to create short cuts or links to help improve processes such as indexing options based on specific document types. The new app also has an auto-crop feature that optimizes image quality along with a document scoring feature that prompts the driver to retake an image if necessary.
About 30,000 drivers are using the app today, says Jason Chafee, TripPak division vice president for Xerox, and growth in the use of TripPak Mobile is 335 percent, year over year.
With TripPak Mobile, companies and drivers can add functionality and applications that go beyond document capture and submission to include location tracking, fuel network directories, settlement history, driver intranet/portal viewing, and any current web applications that can be linked directly through a mobile device.
Xerox provides the end-user support to drivers through a built-in help feature and toll-free hotline.