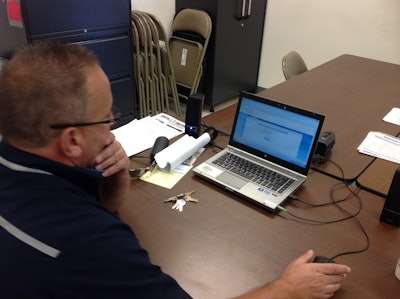 Truck drivers and professional athletes have something in common. The pay and prestige of their professions may be worlds apart but both come with a steep price for failure. In a split second, bad performance can cost their business owners thousands, even millions, in lost revenue or in accident and injury claims.
Like athletes, drivers need the right knowledge, skill and awareness to perform at high levels, day in and day out. On the other hand, athletes generally have more time and resources available to analyze film and prepare for game day. For truckers, every day is game day.
Advancements in technology now make it possible to build and sustain driver safety on an immediate and ongoing basis. When behind the wheel, drivers can be alerted to risks in their environment. Advanced vehicle safety systems can also take control of braking and throttle systems, if necessary, to prevent crashes or at least mitigate their severity.
A growing number of fleets also use video-based event recorders and risk management systems to get a more holistic view of driver performance. With this technology, fleets are reporting a new ability to coach and train drivers to achieve better results.
Some technologies, particularly video-based recorders or "dash cams" can be difficult to sell to independent-minded drivers, however. It may take time to counter drivers' fears of losing their privacy with tangible safety benefits. One strategy to speed acceptance is to take advantage of another trait they share with athletes: the will to win and do their best.
For an in-depth review on the latest advancements in vehicle and driver safety systems, along with first-hand experiences of how fleets are using them to maximize results, click on one or more of the products below:
Meritor WABCO