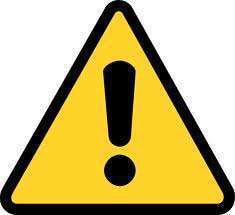 The Compliance, Safety, Accountability program – and the confusion surrounding it – once again is getting some attention from Congress. A bill, introduced last week, seeks to protect shippers and brokers from negligent liability claims as long as the carriers they hire are duly authorized, insured and not rated "unsatisfactory" by FMCSA.
Wow, wouldn't that be simple? Reminds me of the old days – back before December 2010.
The bill, H.R.4727, "To enhance interstate commerce by creating a National Hiring Standard for Motor Carriers," was introduced by Rep. John Duncan on May 22.
As of Thursday morning, the official text had not been posted, but a draft copy simply spells out the standard for hiring a carrier, and it's nothing new – except that the language includes not one part, subpart, paragraph nor even a mention of CSA, or SMS scores, or intervention thresholds.
The bill doesn't remove carrier safety scores from public view, but it does remove them from consideration in carrier selection, at least as far plaintiff's attorneys are concerned.
Under the bill, shippers and brokers could get back to the business of choosing a transportation provider based on performance, not on a confusing report card that may or may not be meaningful.
Once again, the FMCSA safety rating should be, and is, "the ultimate determination" if a carrier is safe to operate or not, the Transportation Intermediaries Association trumpets in a statement following the bill's introduction.
"The current state of affairs of CSA and the ever-increasing threat of negligent selection lawsuits based on the BASIC data are hurting the transportation industry. In the marketplace today, every time a shipper, broker, forwarder, or receiver hires a carrier, they are essentially playing Russian roulette for their businesses' livelihood," says TIA President and CEO Robert Voltmann. "This national hiring standard reinforces the safety rating and licensing process already established by FMCSA, helps small business across America, and improves the overall safety of the transportation industry."
Does the bill stand a chance? In this Congress, one could make out just fine betting against anything and everything getting passed. But Duncan, as vice chairman of the House transportation committee, might have some leverage, and certainly could plug in the bill as an amendment to any transportation reauthorization that makes it to the committee.
Speaking prior to the bill's introduction, Tom Sanderson, chairman of the Alliance for Safe, Efficient and Competitive Truck Transportation, suggested there would be a push to seek some relief in the highway bill, "but there's going to be a lot of contention on that," he said. "I would be a little bit surprised if we were to get that language."
ASECTT is suing FMCSA to get CSA scores removed from public view.
And Sanderson's message remains the same: Shippers continue to use CSA as a guide in carrier selection, "and that's wrong."
That's from the industry update Sanderson, whose day job is CEO of a billion-dollar 3PL and supply chain technology company, offered at the annual Transplace Shipper Symposium held earlier this month in Grapevine, Texas.
Sanderson explained that the limited data on a limited number of carriers means brokers and shippers "cannot reliably draw a conclusion about a carrier's safety practices."
Speaking later with CCJ, he explained that the essential basis for optimism in the ASECTT case is that the court hadn't thrown it out – meaning they're taking it seriuosly.
But he's always considered the chances slim, based on the narrow opening for a legal challenge: that CSA, as a de facto carrier safety rating, represents a rulemaking; and FMCSA didn't follow the required federal rulemaking procedures in establishing it.
Yet he questions why, given the growing industry opposition to the public scores as well as numerous critical analyses of the program, FMCSA hasn't doesn't everyone a favor.
"It seems like it would be so easy for FMCSA to say, 'okay, we're going to use it like it was originally designed,'" Sanderson said. "Especially after ATA came out and asked that SMS scores be taken down from public view. But they've dug their heels in."
The FMCSA's argument, according to Sanderson, is that taxpayers are paying for the collection of the data and have a right to see it.
FMCSA also contends that carriers with more BASICs over the threshold do indeed have more accidents. Except, the accident frequency is a mathematical average for a group, not an accurate assessment of any one carrier, as the GAO report made clear.
"The vast majority of those carriers have not had an accident in the last two years, yet they're lumped in with that group unfairly," Sanderson said. "FMCSA just keeps rolling out the studies that rehash the same old argument of averages."
As a side note, Sanderson expects now that the data has been public, some shippers "absolutely" will ask carriers for their SMS scores going forward, even if the scores are blocked from public access.
"But the majority of shippers and brokers are going to continue to rely on the safety fitness determination, insurance and operating authority," he said.
Sanderson also doubts that FMCSA will be able to hold to its timetable for incorporating CSA into the safety fitness rule this fall because "they know it can't stand up to scrutiny."
Stay tuned.