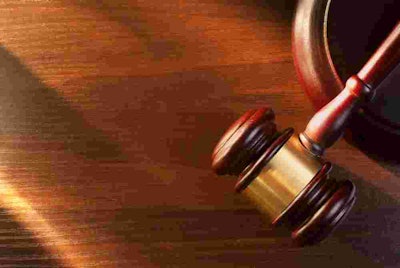 A long-standing dispute between truck transmission makers over anticompetitive practices has been settled, with the major players agreeing it's time to move on.
ZF Meritor LLC, a joint venture between a Meritor Inc. subsidiary and ZF Friedrichshafen AG, and Meritor Transmission Corp. have reached a $500 million settlement agreement with Eaton Corp. relating to an antitrust lawsuit filed in 2006.
Meritor will receive net proceeds of $209 million, according to a company statement.
In a presentation explaining the agreement, Meritor notes that this is "one of the largest, private antitrust settlement awards collected by a plaintiff over the past 10 years."
ZF Meritor had charged that after the joint venture was formed in 1999, Eaton responded with "a series of exclusionary actions designed to reduce consumer access to ZF Meritor transmissions." Eaton's most significant action, ZF Meritor alleged, was to use its dominant position "to induce all heavy-duty truck manufacturers to enter into de facto exclusive dealing contracts," foreclosing 90 percent of heavy-duty transmission sales.
"Eaton's conduct forced ZF Meritor … to cease operations," Meritor said at the time.
The settlement agreement is subject to ZF Friedrichshafen AG corporate approval, which is expected in early July.
"We have reached an agreement with Eaton that we believe is in the best interests of the company and our shareholders," Meritor Chairman and CEO Ike Evans said. "This is an important outcome for Meritor that delivers significant benefits to the company, our shareholders and our customers. We are successfully putting this lawsuit behind us as we continue to execute on our plan to drive value for all shareholders."
Eaton likewise reported that the likelihood of lengthy court proceedings prompted the agreement.
"It is in the best interests of Eaton shareholders to settle this matter," said Alexander M. Cutler, Eaton chairman and chief executive officer. "The settlement results in a permanent resolution of the matter and removes the uncertainty of a trial and a lengthy appeal process."
Based on a review of its options, Meritor has determined that it will use the $209 million to pre-fund the next three years of mandatory pension contributions in its United States and United Kingdom pension plans. This will accelerate the company's efforts toward achieving its M2016 objective of reducing net debt, including retirement liabilities, to less than $1.5 billion.
Meritor also announced Monday that its board of directors has authorized the repurchase of up to $210 million of the company's equity or equity-linked securities funded with a portion of future free cash flow.