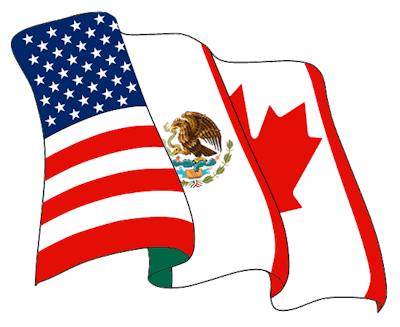 Trucks carried 60.3 percent of the $100.1 billion in trade between the U.S. and North American Free Trade Agreement partners Canada and Mexico in April, according to the Department of Transportation's Bureau of Transportation Statistics.
April's U.S.-NAFTA trade total rose 1.2 percent from the same month last year, but dipped slightly from the previous month. Still, the April total is the third highest amount on record, with $103.1 billion in October 2013 the top amount.
A 4.2 percent increase in imports by truck offset a 2.5 percent decline in exports from year-to-year. Imports from Canada and Mexico both increased while exports by truck on each of the borders decreased.
Trucks carried 54.4 percent of the $55.8 billion in freight moved to and from Canada in April and 67.8 percent of the $44.4 billion in trade with Mexico.