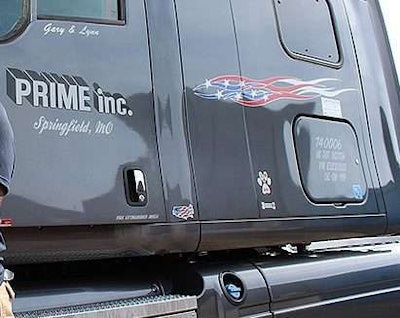 A U.S. district court has agreed with the Equal Employment Opportunity Commission's determination that the same-sex trainer policy of Prime Inc. (No. 17, CCJ Top 250) is discriminatory.
On Aug. 18, the Springfield, Mo. federal court ruled against the policy the company instituted in 2004 after a sexual harassment case was filed by three female truckers. Prime has 6,700 company drivers and owner-operators, but had fewer than five female trainers in March 2012.
U.S. Judge Douglas Harpool described the policy as "no small impediment but one which could require women to remain on the waiting list for a year or more while men faced no such delay."
It also "removed a female applicant's ability to make her own decision with regard to any alleged safety or privacy concerns she may or may not encounter with the potential job," he wrote.
Prime's corporate counsel and the attorney representing the company in the case did not immediately return requests for comment.
In July 2009, Deanna Roberts Clouse filed a sex discrimination claim with the Missouri Commission on Human Rights, which was later transferred to the EEOC. The commission then attempted to settle the issue without litigation before filing complaint with the court in 2011.
Paul Taylor, Clouse's attorney, said Harpool had denied the company's motion for a determination that it was not liable for punitive damages. Taylor said the case still may go to trial to determine damages Clouse and the class members represented by EEOC could recover.