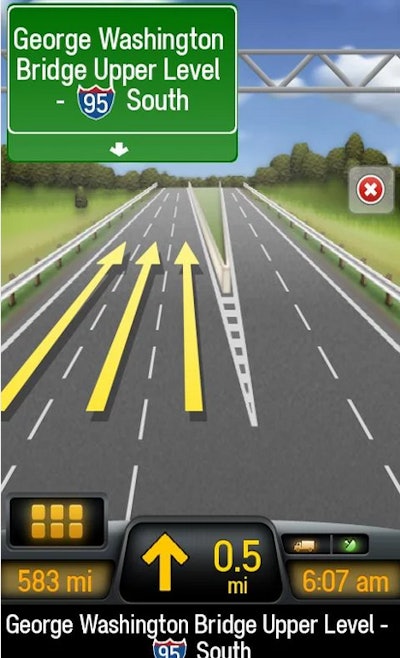 Drivewyze and ALK Technologies announced this week a collaboration in which it is integrating key functions of the two individual services into CoPilot Truck, available on both iOS and Android platforms.
ALK is bringing the GPS navigation functionality of its CoPilot Truck and pairing it with Drivewyze's PreClear, the mobile-based weigh station bypass service.
The CoPilot Truck app offers voice-guided, truck-specific GPs navigation, while Drivewyze uses cellular networks to add transponder-like functionality to mobile devices. The bypass service starts at $15.75 a month per vehicle. Free trial offers are available, though, based on volume.
The app itself costs $150. Here are the links below to download:
Android
iPhone/iPad