Mobile applications and route planning software are two technologies commonly used by private and dedicated fleets to control their transportation costs and customer service. New developments make it possible for these technologies to work together in new ways to help fleets better meet the needs of their e-commerce and omni-channel retail customers, says Mike Lee, chief executive officer of Airclic.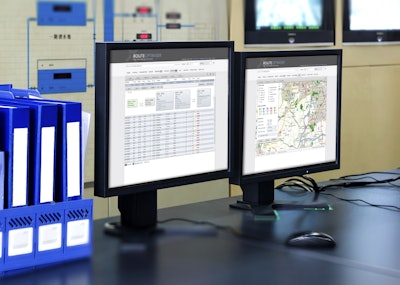 Fourteen years ago, Airclic started out with a mobile proof-of-delivery application. Fleets that use the technology send route plans from their office systems to the Airclic mobile application which contains the workflow tools for drivers to complete final-mile deliveries.
At each stop on the delivery route, drivers scan products, noting exceptions and credits from damages and other incidentals, and then capture a signature from customers. The application can also process payments.
The Airclic mobile application is cloud-based, but for many years fleets were using route planning software that was installed on their office servers in a traditional, on-premise setup.
Increasingly, fleets no longer want their route planning and mobile tracking and delivery software to come from separate vendors, Lee says. The reason is that integrated, cloud-based route planning and mobile software is easier to use and can more quickly be adapted to their changing needs, he says.
Route planning systems that are cloud based can incorporate real-time information from a variety of sources to improve accuracy. These sources include real-time traffic and weather feeds. Having software in the cloud also makes it easier to share real-time data with other applications and to analyze overall business performance.
Last year, Airclic added a pre-integrated mobile delivery application and route planning optimization software, called RPO for short. The routing software was developed by BPS International and exclusively licensed to Airclic.
With this pre-integrated, cloud-based system, Airclic created a new feature called ETA that tracks the current status of all orders and predicts the arrival time at all future stops on the route. Fleet managers receive instant exception alerts and can provide their customers with notifications for early or late arrivals, he says.
Fully encased routing and execution>>
Instant LTL rates for the spot market>>
In case you missed Part I of this series, click here.