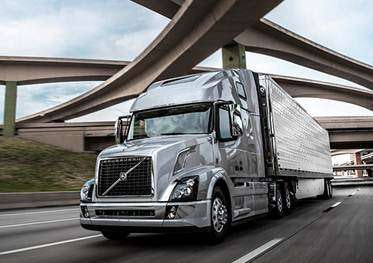 Volvo Trucks launched Sept. 15 its Premium Certified used trucks program and online Used Truck Search tool, which offers customers the opportunity to own a fully inspected, reconditioned and warrantied Volvo truck.
"With a rigorous inspection and reconditioning of each truck, customers can be confident that Volvo Premium Certified models deliver the quality experience they've come to expect from a Volvo truck," says Pete Monize, vice president, Volvo Trucks remarketing operations.
Each low-mileage, late-model Volvo Premium Certified truck undergoes a comprehensive 150-point inspection and reconditioning process. For added confidence, all Premium Certified models are backed by a Generation2 engine warranty, which includes the turbo and injectors. Additional value-priced extended warranties and breakdown assistance are also available.
Volvo Trucks created an online Used Truck Search tool with extensive search features, including the ability to search specifically for Volvo Premium Certified models. The search tool lists available vehicles among pre-owned Volvo models from across the U.S. and Canada based on a number of selectable search criteria. Clicking on a search result takes the user directly to the dealer's website, simplifying the purchasing process.
"The online Used Truck Search tool is a quick and convenient way to find the pre-owned Volvo model to best meet the customer's needs," Monize says. "Customers can search by model, year, mileage, price range and Premium Certified status, allowing them to select the specific criteria for the truck for which they are searching."