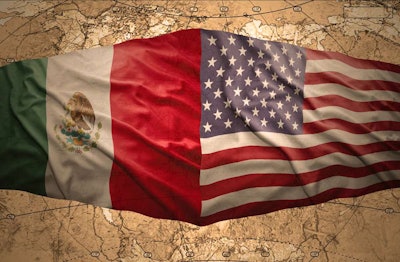 Mexico has become the eighth nation to sign a Mutual Recognition Arrangement with the U.S. Customs and Border Protection's Customs-Trade Partnership Against Terrorism program.
The CBP's Oct. 17 MRA acknowledges that Mexico's industry partnership program, New Certified Companies Scheme, is compatible with the U.S. program. The agency previously signed MRAs with other nations, including Canada and the European Union, recognizing their security and verification program procedures are comparable to C-PTAT.
The voluntary program partners with the trade community to secure the U.S. and international supply chains from terrorism.
The agency considers factors such as company history and security protocol before admitting companies as members. Participating companies enjoy faster validation and undergo fewer cargo exams, allowing the CBP to focus inspection on more questionable shipments.
The program began 13 years ago and today North American motor carriers and U.S. freight consolidators number among its nearly 11,000 members.