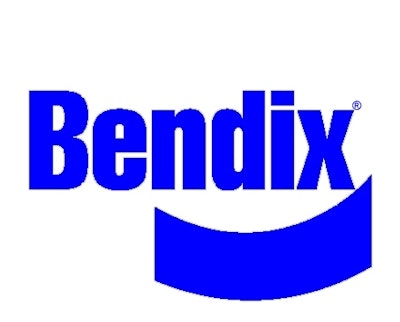 Bendix Commercial Vehicle Systems is the recipient of the 2014 Frost & Sullivan Product Leadership Award for Overall Best Supplier of Advanced Safety Systems for Heavy-Duty Trucks.
Frost & Sullivan honored Bendix as the premier manufacturer of advanced safety enhancement products in the North American heavy-duty market, citing the company's technological expertise and wide range of active control systems that improve safety performance, help ensure regulation compliance, and reduce fleets' cost of operation.
Bendix was named the overall best brand of advanced safety systems by 64 percent of the surveyed heavy-duty fleet managers in North America.
Frost & Sullivan Product Leadership Awards recognize brands that are considered outstanding in the minds of industry customers and heavy-duty fleet managers, in particular. Frost & Sullivan recognizes companies in a variety of regional and global markets for demonstrating outstanding achievement and superior performance in areas such as leadership, technological innovation, customer service, and strategic product development.
In determining the Product Leadership Award, Frost & Sullivan surveyed fleet, safety, maintenance, and service managers of heavy-duty private and for-hire fleets. According to Frost & Sullivan:
· Most fleet managers rate supplier support and responsiveness; warranty support; and system reliability, data availability, and return on investment as the most important factors when choosing a safety system supplier. Suppliers whose products can reduce downtime, accident exposure, and maintenance costs are most preferred.
· Bendix has consistently maintained its culture of developing medium- to heavy-duty truck safety enhancement products, keeping fleet operators and drivers in mind while developing solutions that not only derive attractive return on investments to fleets, but also supplement drivers' perception and control performance.
· Bendix has remained focused on developing integrated safety systems based on its robust antilock braking system (ABS), electronic stability control (ESC), and braking technology platform. This has resulted in the development and introduction of safety systems that feature multiple safety enhancement technologies, offering comprehensive truck safety at costs that are much lower than the cost of hosting multiple stand-alone safety systems.
"It's an honor to receive this prestigious award from Frost & Sullivan," said Scott Burkhart, Bendix vice president – sales, marketing, and business development. "We feel it's indicative of our commitment to not only the safety of our nation's roadways, but to improving fleet performance and productivity. Our goal is to deliver cost-effective safety solutions that help foster a culture of safe driving."