Kenworth says it has taken fuel efficiency to new heights with its Kenworth T680 Advantage configuration introduced this year. Now, Kenworth has released an informative, 7-1/2-minute video on the key features of the Kenworth T680 Advantage that make it the most fuel-efficient truck in Kenworth's product lineup.
The new video is available by clicking Watch Video on the Kenworth T680 Advantage section of Kenworth's website (www.kenworth.com/trucks/t680-advantage.aspx). The video also is posted on YouTube (www.youtube.com/watch?v=bpOsleRBrg8).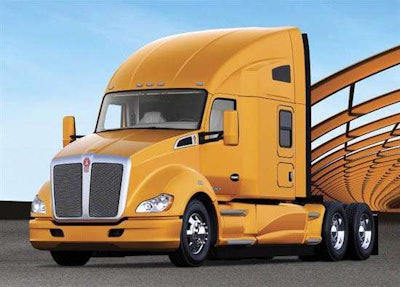 The Kenworth T680 Advantage features the optimized and fully integrated powertrain combination of the PACCAR MX-13 engine and Eaton Fuller Advantage™ 10-speed automated transmission, fuel-efficient 6×2 or 6×4 drive axles, and factory-installed Kenworth aerodynamic package. Additional fuel economy specifications include the Kenworth Idle Management System, tire pressure monitoring system and wide-base tires.