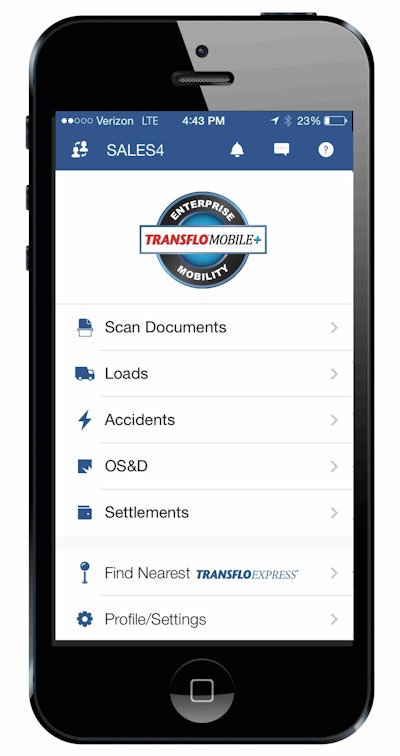 Pegasus TransTech announced the new Transflo Mobile+ 1.2 upgrade for the company's mobile application.
"The latest upgrade for Transflo Mobile+ provides carriers with the ability to customize workflow within the app, increasing the value for our customers," said Frank Adelman, president and CEO of Pegasus TransTech. "Our continued focus is on driving additional value by adding features that benefit the fleet, while expanding the usefulness to the driver."
The upgrade lets carriers create custom processes and workflows for drivers to capture and index photos for various uses. In addition, the app includes customizable pick-up and delivery status for the loads section of the app, allowing drivers to provide a comment or reason for declining a load. The web-portal for Transflo Mobile+ has also been enhanced with faster response time and now provides the last known location of the driver.
New features and enhancements to Transflo Mobile+ 1.2 include:
Updated user interface
Enhanced load messaging based on carrier configuration
A branded recipient selection screen with support for driver validation
Pre-populated broker registration fields from previous registered brokers
Improved driving restriction with passenger mode logic
Expanded integrations to support any system or app
Configurable settings for OS&D info
The upgrade is now available for free download on the Apple App Store or the Google Play Store for the Android platform.