An important consideration when choosing an ELD platform is what other technology you want to use in the vehicle to improve safety and compliance. Rather than use separate devices, you may want to consolidate technologies like video capture, active safety systems, weigh station bypass, and more.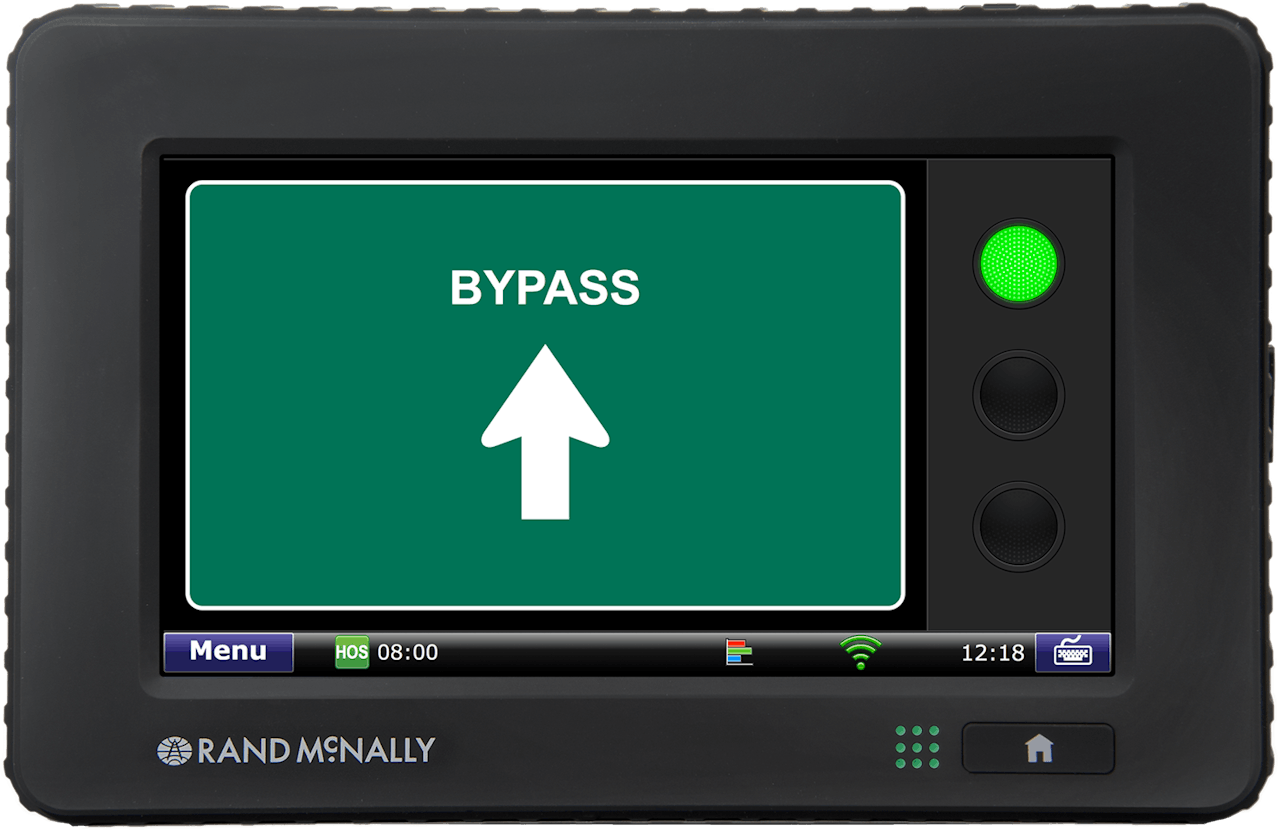 "Making the data available more real time will become increasingly important to enable fleets and drivers to make better and faster operational decisions," says Eric Witty from Cadec Global.
Law enforcement will also want to leverage new technology to make better and faster decisions on which trucks to inspect. One of the technologies that could be used to help enforcement make those decisions is mobile inspection bypass.
Drivewyze is a fast-growing platform that allows state agencies to reward motor carriers with bypass opportunities based on their CSA scores. A secure interface inside the weigh station displays the results of each bypass request after it has been automatically processed.
PeopleNet, Zonar, XRS and Rand McNally have integrated the Drivewyze app with their ELD applications. The Drivewyze system currently does not send electronic log data to inspection officers. It only identifies the company, but it has demonstrated the ability to send certain parts of logbook data.
"It matters what the customer wants," says Fred Fakkema, vice president of compliance for Zonar Systems.
In general, the trend for ELD applications and fleet mobility is towards using consumer devices for the display, as this offers fleets and drives more flexibility to use complimentary applications, says John Day, product manager for Geotab.

"Drivers are all going to all be carrying smartphones," he says.
Besides using Apple or Android devices for the display, Geotab makes it possible for fleets to add third-party applications to the menu of its online management portal, called myGeotab. This portal is used by fleets for managing logs and telematics information (mapping, engine diagnostics, etc.). Geotab is also in the process of adding the same feature to the menu button of Geotab Drive, its mobile application for drivers, to allow fleets to expand access to complimentary applications.
For fleets searching for a mobile platform, or considering replacing an existing one before the ELD mandate arrives, the market has a wide range of low-cost compliance options and more robust fleet mobility platforms. In either case, ELDs can be combined with applications to increase return on investment.
Click on another criteria to continue:
The new ELD rule will put greater responsibility on drivers to certify the accuracy of their logs. What products will best fulfill the need to capture duty-status information from drivers, inside and outside the vehicle?
Electronic logs may not deliver enough savings to justify the cost of hardware and software. What other options should you consider to increase the return on investment?
Fleet managers may need more than applications to capture logbook data. Some products include robust compliance management tools.
A distinct feature offered by some platforms is to have electronic logging functions embedded within the driver workflow. This gives fleets visibility to more than duty-status information.