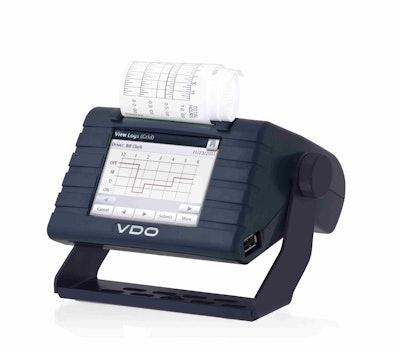 Continental Commercial Vehicles & Aftermarket, a global supplier of systems and components to automobile and truck manufacturers, and electronic logging device technology, released a free VDO RoadLog ELD software update to address Congress' move to temporarily suspend the 34-hour restart rule revision instituted in July, 2013. The update is available Monday, January 26, 2015.
The software updates are free and automatically available online to registered VDO RoadLog owners.
On December 16, 2014, President Obama signed a $1 trillion fiscal 2015 funding bill that included a suspension of the FMCSA's requirement that drivers take off two consecutive periods of 1 a.m. to 5 a.m. during a 34-hour restart and that they take only one 34-hour restart in any 168-hour period. The suspension is in force until September of 2015. Drivers still are required to account for a 30-minute break during their shifts that was instituted by the July 2013 hours-of-service regulations.
A final ruling on the status of the 34-hour restart revision is still being debated. When the final determination is made, Continental says it will again provide free software updates, if required, to accommodate the final rules.
VDO RoadLog is a stand-alone ELD, which Continental says provides an affordable, easy to use, plug and play system for compliance reporting. RoadLog combines GPS data with input from the vehicle to create a digital log that the driver can either download or print out as needed.
The VDO RoadLog also has an expanded range of products and services. Its portfolio offers online and mobile connectivity for both fleets and owner operators.