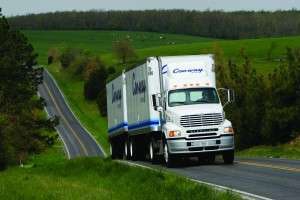 The Teamsters union this week withdrew another petition for an election at Con-way Freight's Orlando, Fla., facility, the carrier announced Thursday.
Con-way (No. 5 in the CCJ Top 250) counts the withdrawal as a victory in the union's ongoing efforts to organize Con-way drivers and workers. The Teamsters withdrew the election petition because "they don't believe they can secure enough votes," Con-way said in its announcement.
The union has been pursuing Con-way workers for about six months. So far, four facilities have voted against Teamsters affiliation, while three others have elected to join.
The Teamsters also have taken aim at FedEx (No. 2 in the CCJ Top 250) workers. But they have either withdrawn or lost the last seven elections at FedEx facilities.