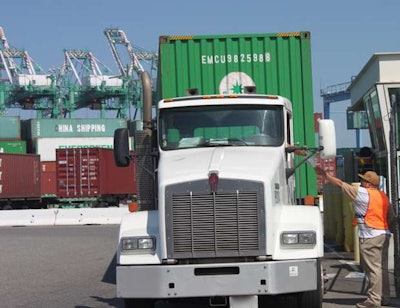 Truckers recently reclassified by Shippers Transport Express from independent contractors to employees have ratified their first collective bargaining agreement.
The California-based intermodal carrier agreed to raise wages 17 percent to $21 per hour and provide overtime at $30 per hour. They also will provides full medical insurance, a defined benefit pension plan, paid leave and a grievance procedure, the Teamsters union stated Feb. 9.
The SSA Marine subsidiary negotiated three days before reaching consensus with the drivers, who drivers, who are no longer employed "at will" and now require "just cause" for discipline or termination.
Contract talks began after 88 of the intermodal carrier's 111 drivers signed union authorization cards a month ago.
On Nov. 24, STE announced it would transition its business model from IC to employee and gave drivers who leased its trucks until Dec. 8 to apply for employee jobs.