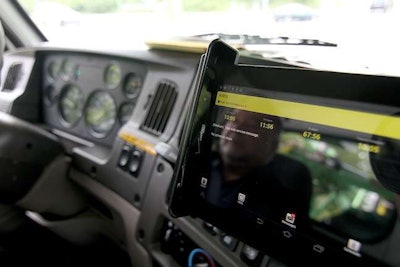 In a departure from a report issued in mid-February, the Department of Transportation has changed its expected publication date for a Final Rule mandating the use of electronic logging devices, according to a supplemental report issued by the DOT last week.
It now expects the rule to be published Sept. 30 — six weeks earlier than the date projected in the Feb. 10 report.
Projected dates for other FMCSA rulemakings — speed limiter mandate, drug and alcohol clearinghouse, prohibition of driver coercion and a Safety Fitness Determination rule — did not change in the DOT's supplemental report.
Click here to read CCJ's coverage of the earlier report and its projected dates.
The Sept. 30 publication date of the final ELD rule had been the target date for FMCSA in recent months, prior to the February delay.
Enforcement of the rule will take effect two years following its publication date in the Federal Register, giving carriers and truck operators a 24-month window to prepare.
The agency published a roughly 250-page proposed rule last March, outlining what would be required for compliance.