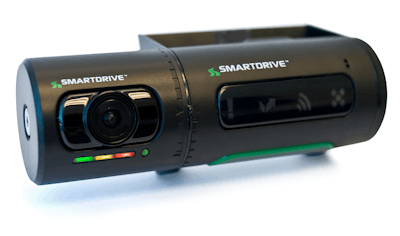 SmartDrive Systems, a provider of video-based driving performance systems for reducing collisions and improving fuel efficiency, has raised $50 million in funding.
The company says the funding, which is provided by Oak Investment Partners, New Enterprise Associates and WABCO, will fuel the company's global expansion, further propel product innovation and support its growing patent portfolio.
"There is significant momentum around video analytics in the transportation sector. Working alongside safety technology providers like WABCO has proven the value of combining real-time data from active safety systems, video and predictive analytics to identify and assess material risk that goes unnoticed in other solutions," said Steve Mitgang, CEO of SmartDrive.
Of the total funding, WABCO invested $20 million and signed an agreement to integrate next-generation video-based analytics solutions for commercial vehicle fleets worldwide. The financing will also enable SmartDrive to build upon the strategic partnerships and customer acquisitions it established in 2014, which was a record year of growth for the company.
"Extending beyond the strategic alliance we initiated in 2014, our investment in SmartDrive is a natural extension of the relationship and a testament to the company's significant potential, strong leadership team and word-class technology," said Nik Varty, WABCO president, Americas.