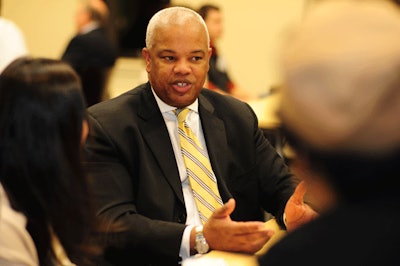 T.F. Scott Darling, chief counsel for the Federal Motor Carrier Safety Administration, will continue to run the agency following the end of his seven-month tenure as acting administrator, FMCSA said last week. But his title will no longer be "acting administrator," says FMCSA spokesperson Duane DeBruyne.
DOT Secretary Anthony Foxx "delegated Darling…the responsibility for performing the duties of the FMCSA administrator," consistent with the stipulations of the U.S.' Vacancies Act," DeBruyne says.
Darling has headed the agency since former Administrator Anne Ferro's August 2014 departure, saying last month he was serving at the request of President Obama.
FMCSA Administrator is a position that must be nominated by the president and confirmed by the Senate.