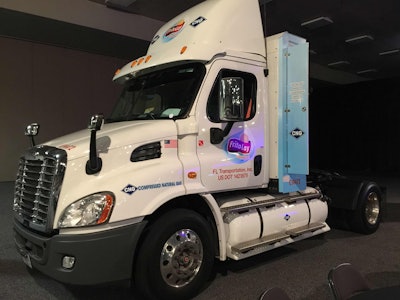 From the top down, "going green" makes a lot of sense.
Everyone wants to reduce their carbon footprint, but the process of taking that step can be complicated.
Green technologies are often expensive, and initiatives many times come as directives from upper management.
The process of actually going green often falls on lieutenants who are charged with organizing and implementing the effort.
That's where the process breaks down.
There's no magic bullet or one-step process. Each step along the way affects the other and they all have to work together to achieve the desired result.
Simply implementing natural gas into your fleet is never going to achieve the intended results if the person who uses it isn't fully on board.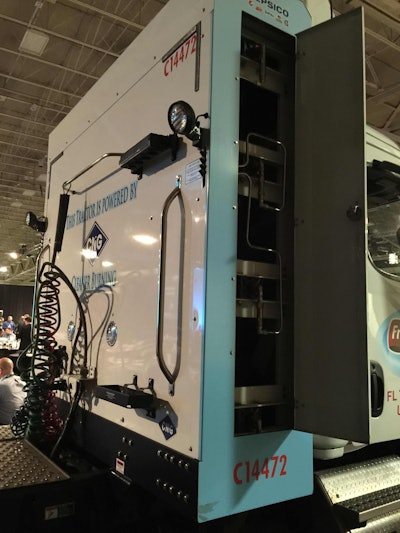 "If the users don't accept the technology, it's never going to take off," says Gregg Roden, Frito-Lay vice president of productivity and sustainability.
Speaking at the ACT Expo Tuesday in Dallas, Roden said since Frito-Lay really honed in on its green efforts roughly five years ago, the company has reduced its diesel fuel usage by 12 million gallons.
But that kind of productivity came from a broad-reaching training and education effort that touched practically every employee that touched the truck itself.
Roden says the company trained 25,000 associates on efficient driving and those efforts have paid off several times over.
Since 2008, Frito-Lay has reduced its fuel consumption by 23 percent, even though the company's sales have climbed 16 percent.
Roden says he expects have 400 CNG trucks on the road by year's end, and that the company has already logged 43 million miles to-date on the fuel.
Implementing a fueling option into the fleet meant another round of training and upgrades as the company revamped shops, bought new tools and retrained technicians.
Going green is a multi-tiered attack that needs all soldiers marching by the same battle plan. Otherwise, you're going to fall short and will have invested a lot of green with no real benefit.